Portfolio expansion: Goldbach launches "ServiceBaukasten" in TV marketing
With its "Service Construction Kit," marketer Goldbach is now offering its customers an all-around carefree package in the after-sales area. In the future, stations that are not currently marketed by Goldbach will also be able to use these services and automated processes to save costs and resources.
Depending on requirements, there is a choice of five different elements. In the Basic area, booking-in, individual booking-in, motif planning and plan dispatch are offered. In addition, there is also dispatching, scheduling and the areas of broadcast and finance.
The TV stationWelt der Wunder was one of the first on the market to take advantage of the service and will have its scheduling handled by Goldbach in the future.
Robert Stahl, Managing Director of Goldbach Germany: "The change in the market presents many content providers with major challenges. As a technology-oriented marketer, we have great advantages when it comes to automating processes. We now want to make these available to our market partners as well."
Marcus Aulbur, Director Sales Development at Goldbach Germany adds, "Cost pressure is increasing more and more in linear TV. At the same time, technical requirements are also growing. With the "Service Baukasten", we have developed a product that can be tailored to the needs of individual broadcasters.Welt der Wunder is already our first partner, and other broadcasters have already expressed their interest."
Goldbach specializes in the technology-oriented marketing of moving images, with offerings ranging from digital out-of-home to online video and advanced TV to a versatile linear TV offering.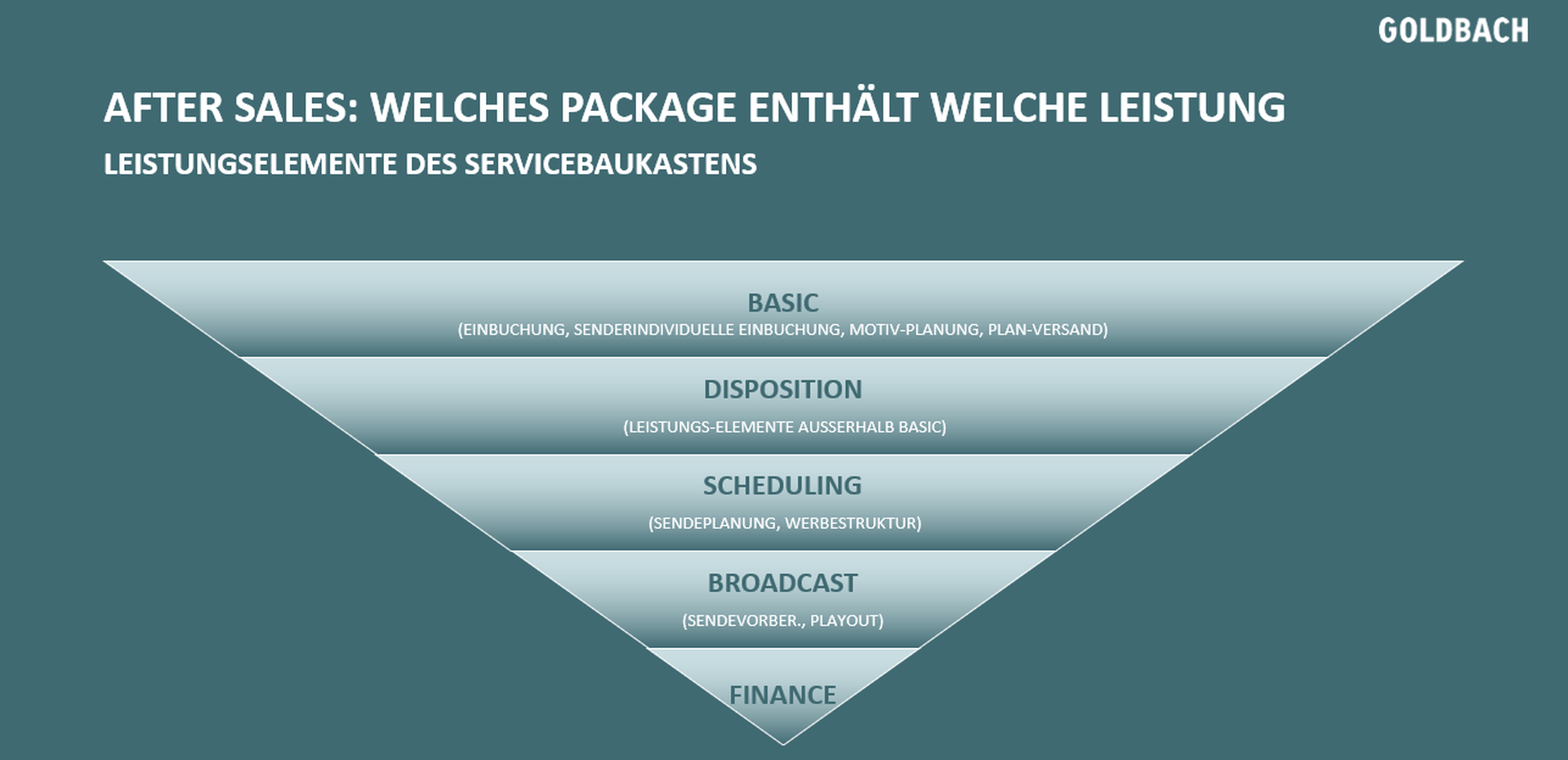 Contact:
Goldbach Germany GmbH
Public Relations, Verena Adami
www.goldbach.com
About Goldbach Germany GmbH
As a technology-driven marketer, Goldbach Germany plays out advertising messages intelligently and scalably on all video-based platforms, offering a diverse moving image product portfolio ranging from digital-out-of-home, online video and advanced TV to a versatile linear TV offering. Contacts, addressability, technical solutions and automation are the focus to show consumers the right message at the right time on the right screen. Goldbach Germany GmbH is a subsidiary of Goldbach Group AG based in Küsnacht, Switzerland. Goldbach Group AG operates mainly in Switzerland, Austria and Germany and is a TX Group company.
www.goldbach.com