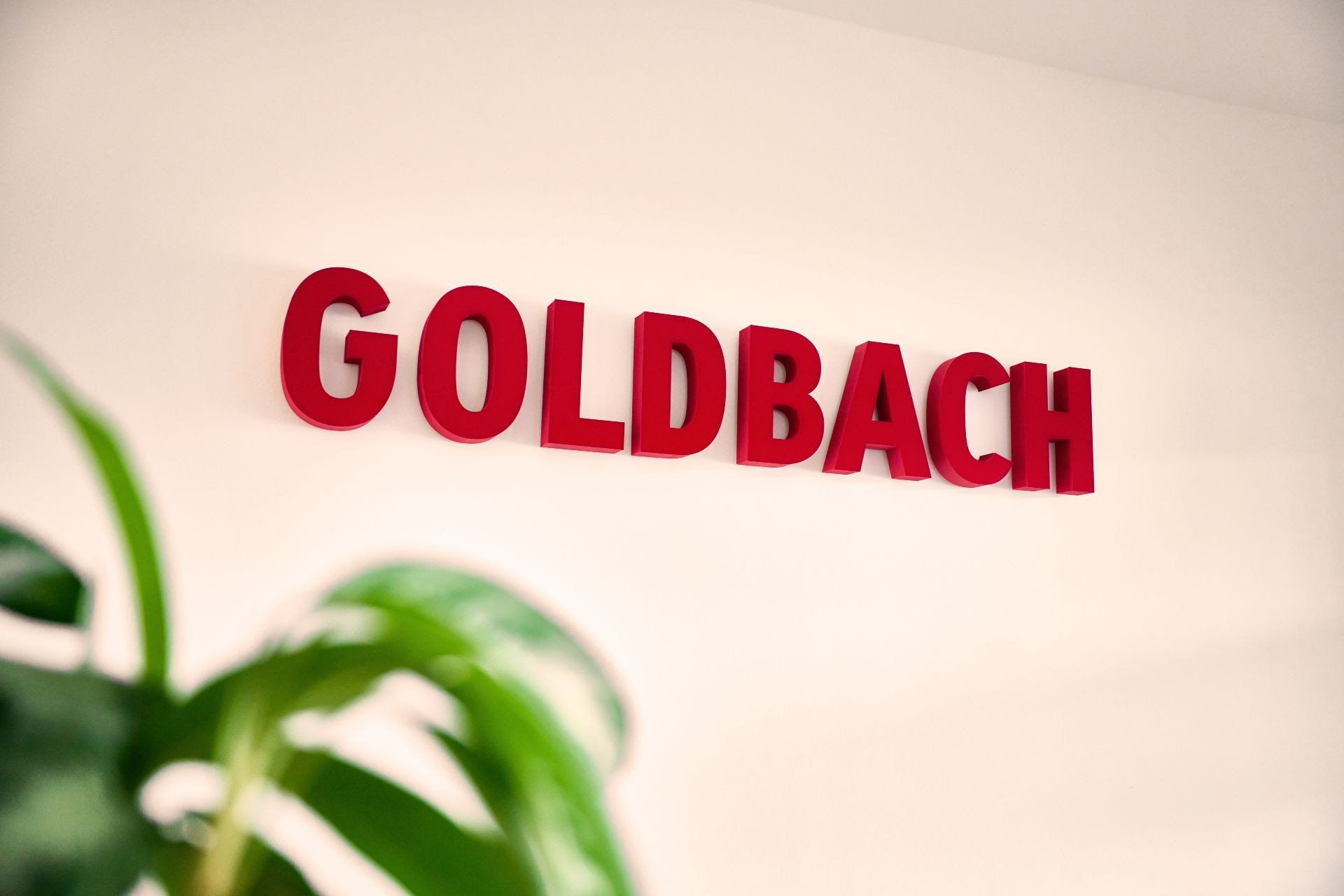 Goldbach takes over CTV marketing for established media houses
HIGH VIEW, Mainstream Media and Palatin Media assign Goldbach with marketing of Connected TV advertising.
Novelty: Marketing of FAST channels (free-ad-supported streaming TV) takes place across all platforms.
As a holistic moving image specialist, Goldbach supports publishers in gaining a foothold in a market that is not yet standardized and thus opens up new advertising inventory for advertisers.
Unterföhring, December 13, 2022 - Goldbach becomes partner of HIGH VIEW, Mainstream Media and Palatin Media for the DACH-wide marketing of Connected TV advertising. This expands the Goldbach portfolio on the HIGH VIEW side by 9 FAST channels, including DELUXE LOUNGE, XPLORE and JUST COOKING. From Mainstream Media, the channels Filmgold, Starke Frauen and World of Freesports are added, and from Palatin Media Craction TV, Top True Crime and Naruto.
What's special and new about these partnerships: The marketing of this FAST Channel video advertising inventory takes place across platforms. Agencies and advertisers can book the advertising slots, which are distributed via various providers, through Goldbach as the central marketer.
With Goldbach, the media houses are getting a very experienced marketer for moving image advertising. CTV in particular is currently facing major changes and challenges. On the one hand, there is strong growth in the use of streaming content and high awareness among viewers; on the other hand, publishers face the challenge of establishing themselves with their high-quality content in a complex and not yet standardized market.
Mario Neumann, Unit Director Advanced TV at Goldbach, says: "We are very excited about these partnerships. According to our fifth Advanced TV study, CTV has long since conquered its place in living rooms. The target group of 16- to 49-year-olds is visibly shifting its moving image consumption to Connected TV. With our Connected TV network of over 20 partners and more than 400 channels, we offer the advertising market high-reach, addressable contact opportunities and attractive as well as contemporary target groups."
Tim Werner, CEO of Mainstream Media, added: "The FAST Channels are a new and exciting extension of our business model. In addition to good content, the marketing of the channels plays an important role. We are very pleased to have found a partner in Goldbach who already has a lot of experience in selling Connected TV advertising. We want to benefit from this in the future."
Bernd Schlötterer, Managing Partner Palatin Media, says: "We are delighted to have found a partner in Goldbach with whom we feel we are in complete hands when it comes to marketing."

Contact:
Goldbach Germany GmbH
Public Relations: schoesslers GmbH
Contact: Jörg Pensberg
[email protected]
www.goldbach.com
About Goldbach Germany GmbH
As a technology-oriented marketer, Goldbach Germany plays out advertising messages intelligently and scalably on all video-based platforms, offering a diverse moving image product portfolio ranging from digital out of home, online video and advanced TV to a versatile linear TV offering. Contacts, addressability, technical solutions and automation are the focus to show consumers the right message at the right time on the right screen. Goldbach Germany GmbH is a subsidiary of Goldbach Group AG based in Küsnacht, Switzerland. Goldbach Group AG operates mainly in Switzerland, Austria and Germany and is a TX Group company.
www.goldbach.com
About HIGH VIEW
HIGH VIEW is an independent media company based in Munich, Landshut and Vienna, which operates a large number of media brands, develops, distributes and markets new brands, particularly in German-speaking countries, but also internationally.
The portfolio includes media offerings as well as their marketing on all relevant platforms, with a focus on classic linear TV channels and streaming.
HIGH VIEW covers a broad range of topics in the areas of factual entertainment, fiction, sports and music. HIGH VIEW operates, among others, the music brands DELUXE MUSIC, DELUXE LOUNGE and SCHLAGER DELUXE, as well as documentary channels such as BERGBLICK, XPLORE and OneTERRA. HIGH VIEW has also developed the brands WAIDWERK for hunters and anglers, JUST COOKING for culinary enthusiasts and SCREEN GREEN, the channel for environment and sustainability.
Our brands are distributed in Europe via cable, IPTV and satellite as well as all relevant FAST and VOD platforms.
About Mainstream Media
Mainstream Media AG is a medium-sized media company that has been active in the German-language television market since 2000. Our core business includes broadcasting, with several of our own pay TV stations as well as station holdings in Germany and abroad. In addition to our three German pay TV stations GoldStar TV, Heimatkanal and Romance TV, we have also been operating the Polish station Romance TV Polska since 2010.
Since 2019, we have been distributing Fernsehen mit Herz and GoldStar TV Plus via various streaming platforms, and in 2022 we expanded our channel portfolio with the streaming channels STARKE FRAUEN, FILMGOLD and WORLD OF FREESPORTS.
About Palatin Media
Palatin Media's activities include license trading, world distribution, fiction and non-fiction production as well as AVoD & SVoD channels. The company was founded in 2011 in Munich by long-time Tele München managing director + shareholder Bernd Schlötterer, whose group of companies includes holdings in Kinostar Filmverleih, Schweizer Entertainment Programm AG (formerly Teleclub Programm AG), cinema & TV production company Aventin, FAST Channel operator Fast Media, world distributor Rocket Rights.
www.palatinmedia.com - Email: [email protected]