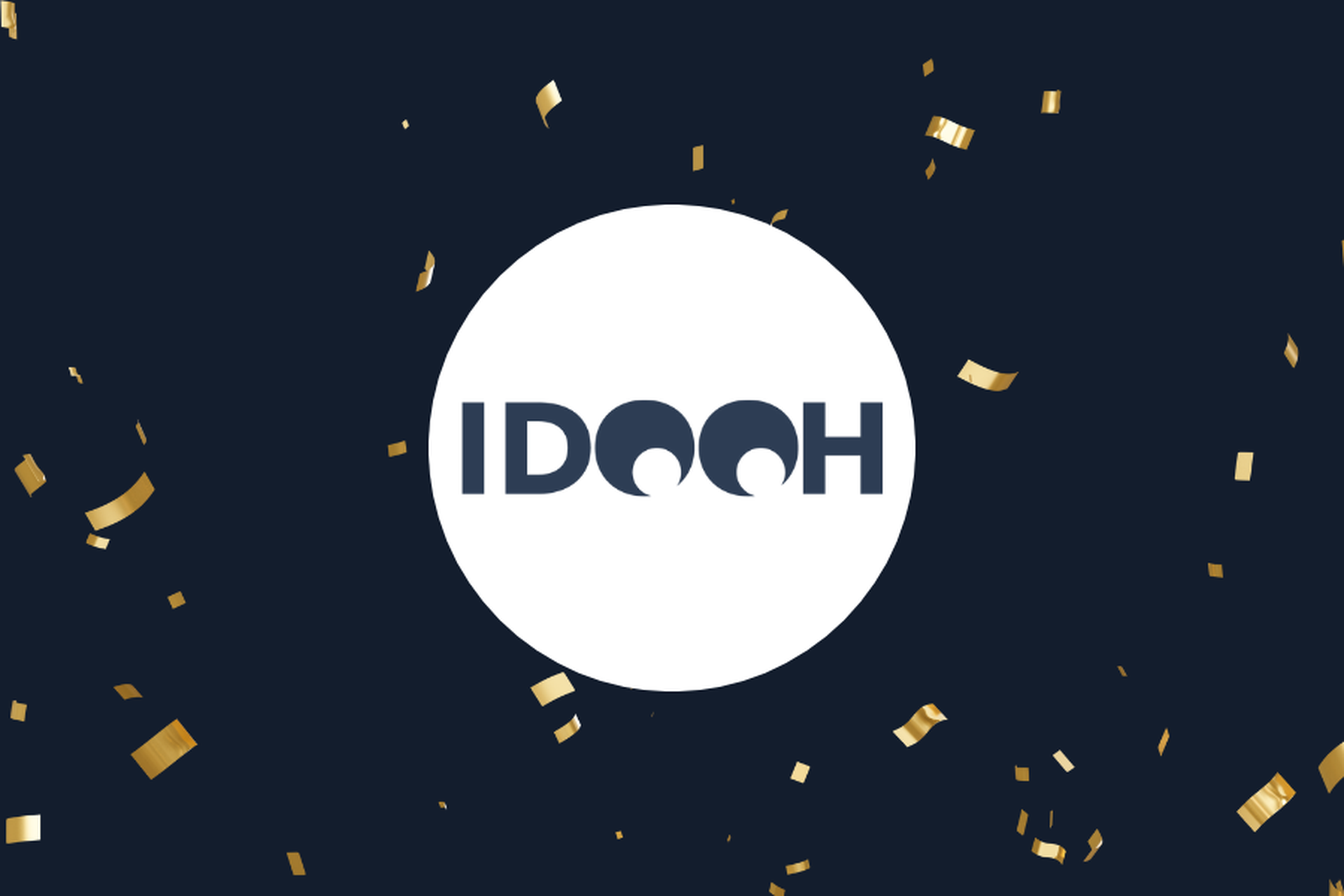 DOOH reaches 81 percent of the population in one week
Just in time for its 1st birthday, IDOOH publishes the first joint reach study valid for the entire digital out-of-home industry in Germany. According to the study, digital outdoor advertising screens reach 81 percent of the population aged 14 and over within one week.
Munich, February 09, 2023 - The Institute for Digital Out of Home Media (IDOOH) celebrates its 1st birthday and gives itself the best present in the process: Only 12 months after its founding, the association for Digital Out of Home (DOOH) presents "IDOOH Public & Private Screens (P&PS)", the first joint study to record the performance values and target group data of all DOOH advertising media indoor in Germany. IDOOH has thus combined two studies that previously existed in the market but were similar in their methodology - the P&PS of the Digital Media Institute (DMI) and Ströer's public video study - into one large market media study.
The essential message of the IDOOH P&PS is: DOOH is an absolute reach guarantor. Every week, the approximately 130,000 public screens in 45 DOOH networks nationwide achieve over 1.1 billion gross contacts in the population aged 14 and over. This corresponds to a net reach of 81 percent. This means that more than four-fifths of all people aged 14 and over living in Germany come into contact with a digital out-of-home advertising medium at least once within seven days. Looking at the individual cities and regions, digital outdoor advertising screens achieve the highest reach in Hamburg (88 percent), Berlin (87 percent) and Munich (84 percent).
Young people and decision-makers are particularly DOOH-savvy
The young and mobile target groups in particular are proving to have a particular affinity for DOOH: the medium's weekly reach among 14- to 19-year-olds is 91 percent, and among 20- to 29-year-olds it is as high as 97 percent. Reach results are similarly high among decision-makers (96 percent) and people in education (95 percent).
This means that media planners can accompany their target groups throughout the week on their routes through the cities with DOOH. To this end, the study shows when which potentials are best encountered where, i.e. at which touchpoints. For example, the group of 14- to 29-year-olds in universities, on local public transport or at the cinema, and decision-makers on their business trips at airports or along the highway, but also in leisure environments such as the gym.

Since the IDOOH P&PS not only records the usage behavior of DOOH, but also of other media such as TV or online/mobile, it facilitates cross-media planning for agencies. For example, the study reveals, among other things, that the group of TV non-viewers is particularly easy to reach at universities.
Study Profile: The IDOOH Public & Private Screens is conducted by GIM Gesellschaft für innovative Marktforschung on behalf of IDOOH. It is based on a population-representative baseline dataset of 15,000 online and 2,000 face-to-face surveys, as well as around 20,000 on-site interviews at individual touchpoints, providing information on demographics, interests and touchpoint usage, as well as parallel surveys of TV, Internet and print media. The study also uses the permanent tracking panel GIM Traces and can thus provide monthly updates of performance values for programmatic advertising, for example. The IDOOH Public & Private Screens will be available in popular media planning tools before the end of February.
"The IDOOH Public & Private Screens proves once again: digital out of home is a true digital mass medium," explains Nadia Abou-El-Ela, CEO of IDOOH. "With this first overarching DOOH reach study involving all market partners, we have reached a first important milestone in record time. However, we do not want to stop here: The use of further data sources for increasingly accurate performance measurement and, above all, discussions with the Joint Industry Committees are already on our schedule for this year."
Frank Möbius, Managing Director of Goldbach, adds, "The founding of IDOOH a year ago was groundbreaking in strengthening the DOOH media genre across marketers. The figures from the new study show above all the potential of DOOH in the area of targeting options: Advertisers and agencies can reach their mobile target groups in an even more targeted way. In addition, we look forward to achieving further milestones with IDOOH this year."
"The strong demand for digital outdoor advertising continues unabated. With increasing relevance, it becomes necessary to create uniform standards such as a common currency to make digital outdoor advertising standardized, transparent and easily accessible for advertisers and agencies - not least for this purpose, DMI, Goldbach Germany and Ströer have founded IDOOH," says Alexander Stotz, CEO Ströer Media Germany. "We have now achieved our first milestone: a joint DOOH reach study that paves the way for the creation of a uniform currency for the DOOH market."
Contact:
Institute for Digital Out of Home Media GmbH
Anja v. Fraunberg
Theatinerstrasse 11
80333 Munich
Tel: 0175/521 94 31
Mail: [email protected]