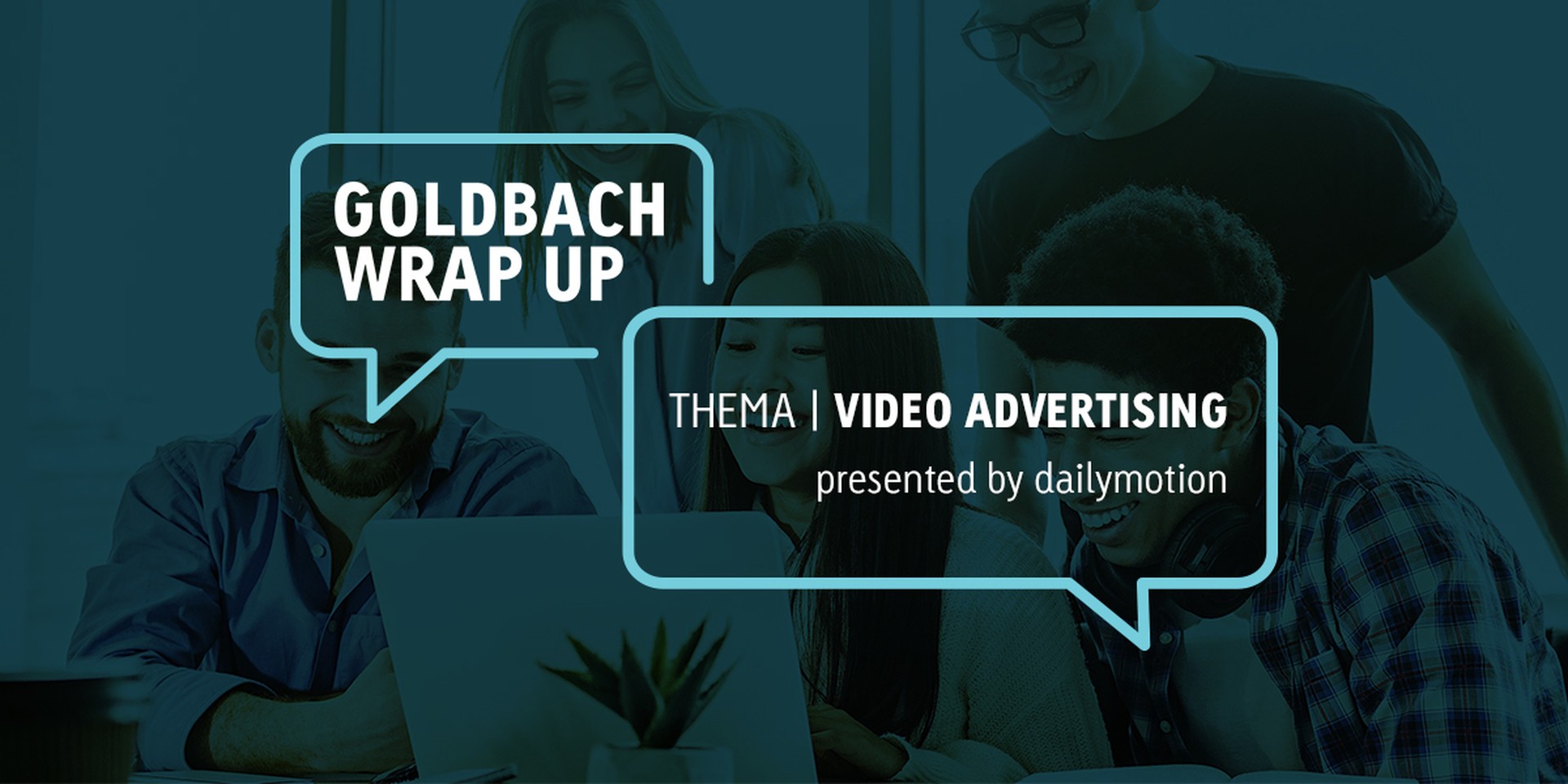 GOLDBACH WRAP UP | Video Advertising presented by dailymotion
Special times require - further - special events. For this reason, we have come up with a new entertaining event format. At theGoldbach Wrap Up, we want to regularly give you interesting insights on topics that are of particular concern to us in a crisp 20 minutes. Our partners, without whom we as marketers would not be able to offer such an exciting and broad portfolio, will have their say.
In the second edition of the Goldbach Wrap Up, we invited dailymotion to talk to us on May 27 under the motto "Video Advertising". Video advertising is about conveying emotions that users should feel in relation to the advertised product. This can be done best with digital moving images and, on top of that, there is the possibility of tracking. Among other things, KPIs such as VTR and clicks can be tracked.
Our partner dailymotion provides exactly these KPIs and thus can also bring advantages to other networks, since it is also important at the end of the day that the video advertising is not only seen, but also perceived.
We are proud since January 2019 to be able to work with dailymotion as a partner in the field of video advertising and to jointly offer high-quality video inventory in Austria - no UGC - curated environment, high brand safety for the advertising industry. As speaker we were very happy to have Alexander Kiehne, Content Partnerships Manager DACH, on board.