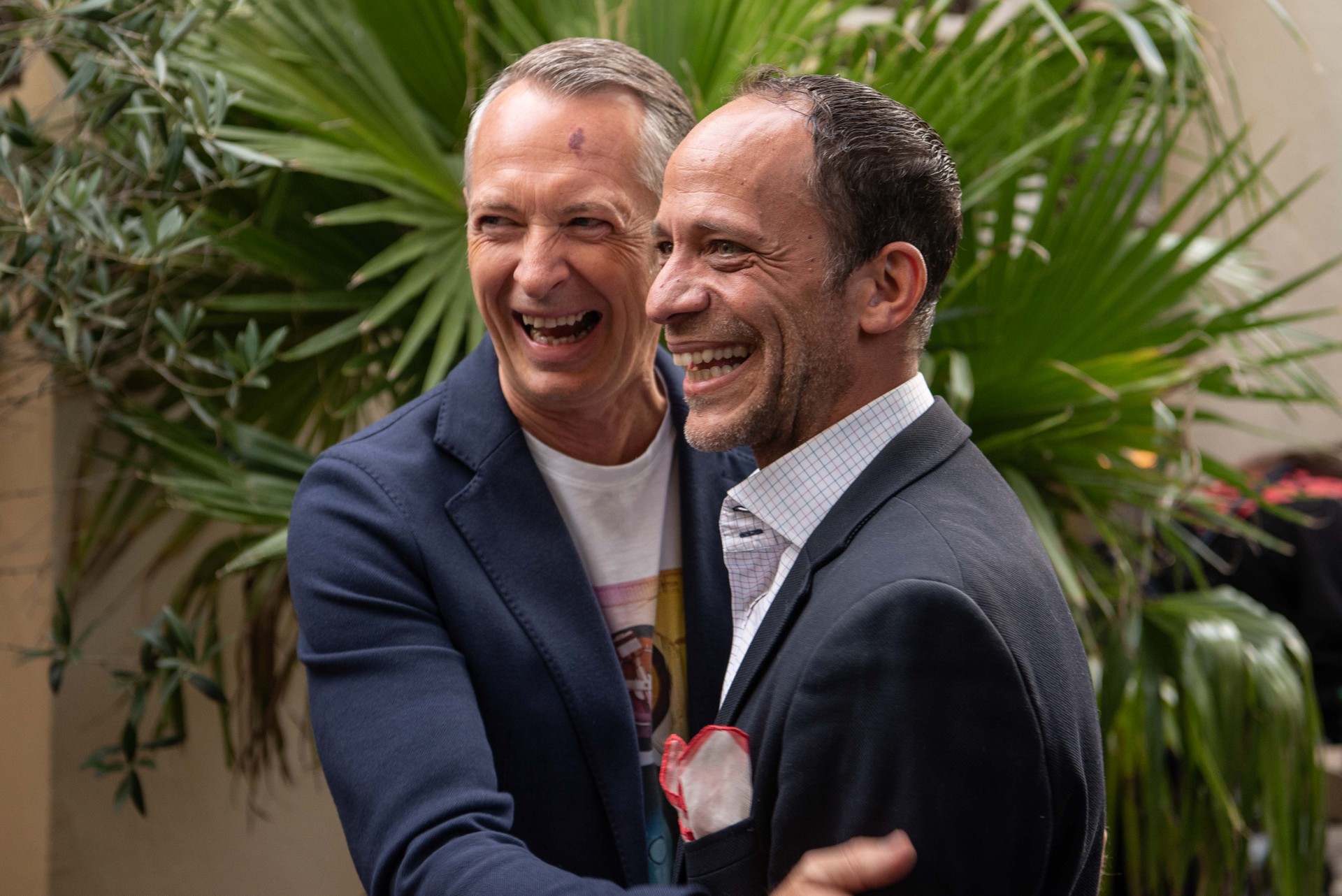 Goldbach Austria Summer Party: Marketing and media industry celebrates to Mix it. Match it.
Since 2006, the traditional Goldbach Austria Summer Party has been a highlight of the industry event calendar in late summer. Almost 700 guests, consisting of marketing decision makers, agency representatives, portfolio partners, technology partners and opinion leaders, including Christian and Ekaterina Mucha/Muchaverlag, Ferzane Khoschsorur/Samsung, Christian Här/Lidl Germany, Jan Grothkopf/C&A Mode, Sabine Zussner/KurierTV, Lisa Eller/DAZN, Simone Kraft/Bank99, Joachim Feher/RMS, Xavier Reynaud/Group M, Walter Zinggl/IP Austria, Alexander Binder/Hutchison 3, Barbara Steiner/Universal Pictures, Richard Mauerlechner/weekend Verlag, Mirko Popofsits/Wavemaker, Omid Novidi/Mediacom, Ricarda Jebsen/Virtual Minds, Walter Lukner/Payback, Andreas Ladich/Airport Vienna, Marco Harfmann/A1 Telekom, Silvia Kosbow/Deichmann, Thomas Bokesz and Jürgen Stecher/IPG Mediabrands, Jochen Kaiblinger/ÖBB-Werbung, Johannes Schroll/Opel Austria, Reinhard Scheitl/Österr Post, Stefan Lorbeer/ÖAMTC, Birgit Becher/Porsche Media, Andrea Freiheim/Publicis Media, Wolfgang Jansky/Heute, Christian Buchbauer/Vaillant, Millad Shahini/Allianz, Kathrin Feher/ORF Enterprise and many more. accepted the media marketer's invitation and danced until the early hours of the morning. Also seen among the revelers were child star Robert Steiner, as well as cabaret artist and actor Andreas Ferner.
"Today's motto and the optimally coordinated outfits of our party guests, which contributed to the colorful, cheerful mood, showed that it's not just the right mix and match that counts in the media mix," said Josef Almer, host and Goldbach Austria managing director.
There was plenty to celebrate. Highlights of the current year for Goldbach Austria include the new Heute.at corporate publishing offer, the expansion of Goldbach's own digital out-of-home screen network, which can also be programmatically controlled. The first Goldbach-owned outdoor advertising screens were presented exactly one year ago, and today the company already has 67 screens. Kurier TV is one of the latest portfolio partners and as a pioneer in the Austrian Advanced TV market, there are several reasons to be proud. For more than 4 years now, CTV ads and spots have been marketed. In this area, Goldbach not only has the largest reach with its partners Samsung, Pluto TV, Dailymotion and Smartclip, but can also offer exclusive special advertising formats and implement programmatic campaigns in Addressable TV as standard. In addition, the company is celebrating the staging of the Champions League with portfolio partner DAZN, as well as the extension of the successful cooperation. Furthermore, as already known, Goldbach Austria is currently working with cooperation partner A1 on a market solution for dynamic ad insertion.
As an additional highlight, Nintendo was awarded the Youngstar Award 2023 trophy during the summer festival, which honors the brand as the most youthful and vital brand of the year based on a Gallup study. Johanna Erd and Elisabeth Weber-Eberhardt proudly accepted the award on behalf of the supporting media agency Dentsu.
As every year, the Goldbach Austria event team once again provided a varied program: the most photographed guest was Spongebob Squarepants, who, as every year, was available to the young at heart for a photo. Take away souvenir photos thanks to the Paramount photo box and the Heute cover photo box provided further entertainment. Equally creative was the digital sketch artist who, presented by Virtual Minds, drew a very special portrait of the guests. Visitors could try their luck at the Discovery Roulette table or simply compete at the ÖBB Werbung Wutzler. In line with the all-encompassing strategy and coverage of all screen formats, a show bartender presented the signature drink of the evening in proper style - which was given the apt and fitting name 360Grad.
The evening was hosted by Anna Kratki, who also presents for the music channel Deluxe Music, and Goldbach Austria CEO Josef Almer. Also on stage were Alexander Leitner, CCO of Goldbach Austria, Sascha Frommhund and Marcel Oppliger, CEO of Goldbach's sister company dreifive.