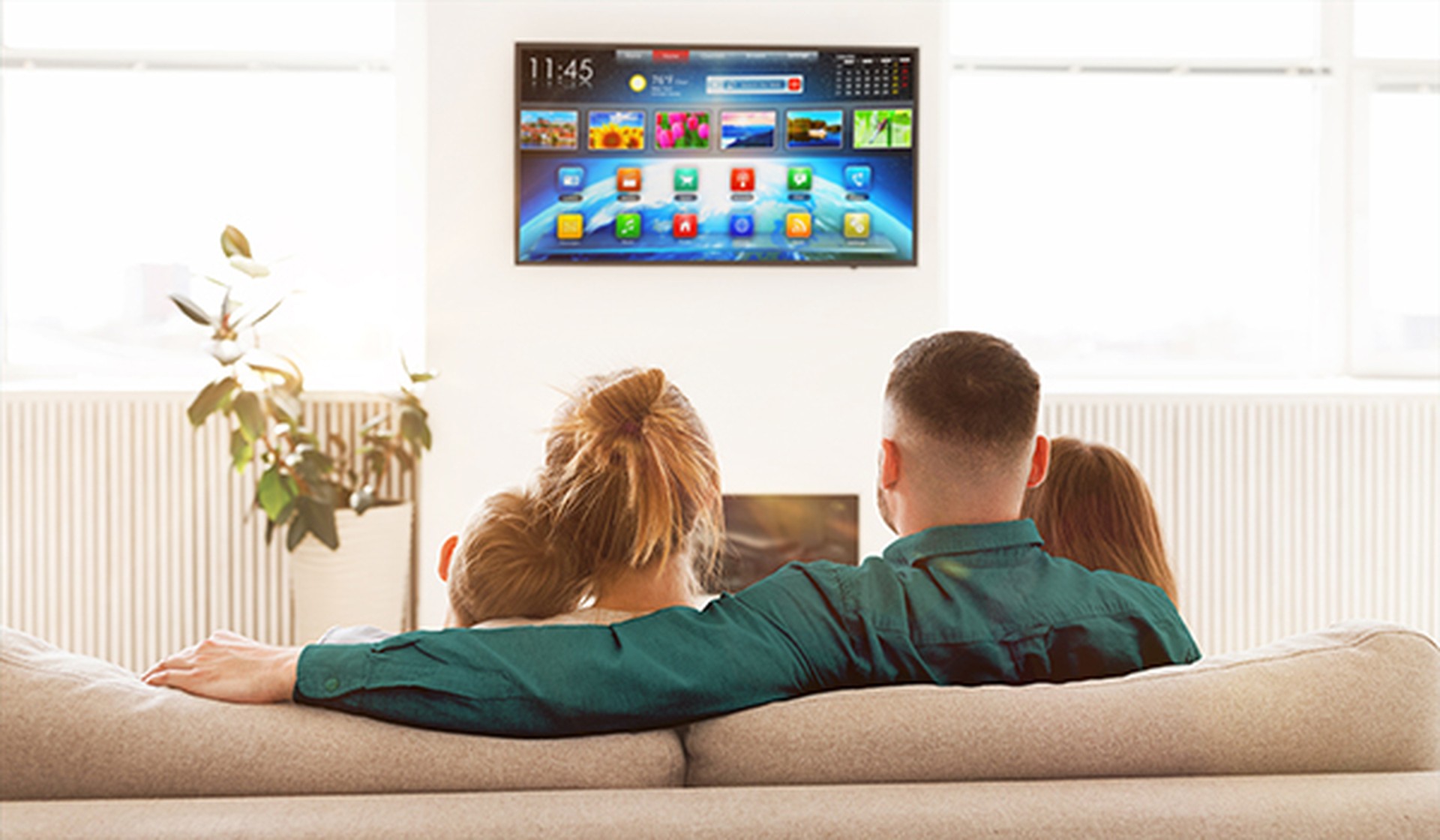 How DOOH and CTV are changing regional advertising
The major advertising and marketing trends do not stop at regional advertising. For advertisers, digital out-of-home (DOOH) and connected TV (CTV) are opening up new opportunities. So how are tech trends affecting these two media genres? Does regional advertising in mass media make any sense at all - keyword "wastage"?
Let's start with a definition: "regional marketing" refers to advertising measures that are targeted regionally or very narrowly at a local level. This is because different markets - national, regional and local - can have different needs and characteristics. However, both online and offline, there is currently a trend toward a more locally oriented customer approach.
Digital outdoor advertising is increasingly becoming the gold standard of the out-of-home sector
In recent years, DOOH has grown very dynamically, with double-digit annual growth rates clearly illustrating the rising demand. According to the German Outdoor Advertising Association (FAW), 2022 could be the strongest year ever in terms of sales in the history of outdoor advertising in Germany. In the first six months of 2022 alone, the volume was EUR 1.14 billion, almost three percent more than in the same period of 2019. According to Nielsen, DOOH as an advertising medium reached a market share of 40 percent within total outdoor advertising in November 2022.
Even before DOOH, outdoor advertising was the medium of choice in the regional environment. And there's a reason for that: it's visually strong in the space, can be used in a variety of ways - and offers a direct transfer between the target group and the advertising company. With DOOH screens, advertising spaces become much more dynamic; from video spots to 3D animations, all measures can be played out in multimedia. Dynamic content is the keyword: moving images attract attention, have an entertaining character and can be more emotional than static motifs.
Reaching target groups with DOOH targeting
While it was difficult to target exact audiences in the pre-DOOH era, this has now changed. Advertisers are increasingly playing out their DOOH campaigns regionally: They can book campaigns according to the respective region/city or according to selected locations down to isolated screens. In addition, advertising media can be broadcast on the exact day or in a specific time slot. Marketers can use DOOH to use clever targeting to play advertising to the people for whom the messages are relevant. As a result, this not only increases the ROI of the advertising budget spent, but also the advertising effectiveness.
Speaking of budget, it is particularly interesting to mention at this point that DOOH is also used by customers who previously did not consider outdoor advertising for budget reasons. The reason for this lies in the fine-granular and also short-term booking, i.e. the possibility of booking individual screens even by the hour without long lead times. This makes DOOH interesting even for companies with a "small" advertising budget.
Real-time data provides the right reference
Using real-time data, advertising messages can react situationally to current events, for example weather forecasts, sporting events or regional conditions. For example, soccer fans can be reached via DOOH screens on access roads and other touchpoints around a stadium during a match. This makes it possible to react ad hoc, for example by integrating the current match result into the advertising message.
If we now consider these advantages - i.e. targeting, budget efficiency and the possibility of reacting situationally - against the background of the enormous reach of DOOH, it becomes clear why this medium is currently attracting so much attention. Because: people are on the move a lot in public spaces. In terms of DOOH, this of course also means that zapping away is not an option. As of February 2023, the approximately 135,000 digital outdoor advertising spaces now installed reach over 800,000 gross contacts per week. The latest large-scale study by the Digital Media Institute from 2023 concludes that more than four-fifths of all people over the age of 14 living in Germany come into contact with a digital out-of-home advertising medium at least once within seven days.
Build regional, local, but also stationary advertising pressure
The true potential of DOOH for regional marketing unfolds when screens are installed at stationary points of sale, such as shopping malls, gas stations or supermarkets. Example: after shopping, cleverly placed screens can whet the appetite for the local snack outlet's offerings. Here, too, local data and environmental factors can ensure even more appropriate advertising messages.
Connected TV: Homescreen and streaming as promising advertising systems
Connected TV (CTV) has also been on the rise for several years and, like DOOH, has become an integral part of the media mix. Internet-enabled TVs have found their way into more and more households. Here, too, the motto is: advertisers must reach consumers where they spend more time - in the case of CTV, this is primarily the user interface (home screen) of CTV devices (especially smart TVs) and in the streaming environment. A distinction is made here between two different advertising product groups.
Firstly, CTV Spots: these are digital TV spots in video streams or linear advertising placements.
On the other hand, CTV Ads: advertising banners on the homescreen of CTV devices.
The home screen of connected TV devices is an advertising space that should not be underestimated, because it is from here that users navigate to all the additional functions and program content. Our own research showed that users spend an average of almost 2.5 hours a day with additional functions and thus return to the homescreen again and again between applications and/or programs.
Thanks to a wide range of targeting options, Connected TV spots adress the right target group
Unlike linear TV advertising, video advertising in streaming channels can be tailored to regional audiences through very fine targeting. For example, local energy suppliers or public transport providers can advertise their services directly in a premium environment. In addition, Connected TV is particularly widespread in the advertising-relevant target group of 16- to 49-year-olds. Good prerequisites - but how exactly does targeting work in CTV?
In Connected TV, advertising can be played out according to various socio-demographic, contextual and technical targeting characteristics on the basis of usage behavior and partly through first-party data. The target group of "heavy streamers" and so-called "cord cutters" are particularly interesting, because they can hardly be reached via conventional TV reception channels and spend a lot of time in front of the connected TV set.
But advertising can also be played out contextually, depending on the content users prefer to consume. In this way, for example, fans of sports, music, comedy, gaming or sci-fi content can be addressed individually. In addition, it can play a role for advertisers whether users tend to use subscription streaming services or ad-based streaming content, because the latter are used to advertising, which can be an indication of advertising acceptance. These groups can also be specifically addressed.
Particularly important for regional marketing: targeting by geo-location, for example, users:inside a specific state, city, or by zip code. Since different user groups are encountered at different times, targeting can also be carried out according to time slots or time slots such as day/night or prime time.
Efficiently reaching consumers where they are watching
Advertising on Connected TV can therefore be very precisely targeted. The target group can be selected on the basis of various targeting criteria, similar to online advertising. In this way, Connected TV advertising can address target groups that can hardly be reached via classic linear TV advertising. This reduces wastage and saves advertising budget.
The new advertising practice with DOOH and CTV shows that mass media and regional marketing are by no means mutually exclusive. Quite the opposite: thanks to targeted spots, DOOH and CTV create intelligent reach and arrive where they are noticed - and at a locally adapted budget.