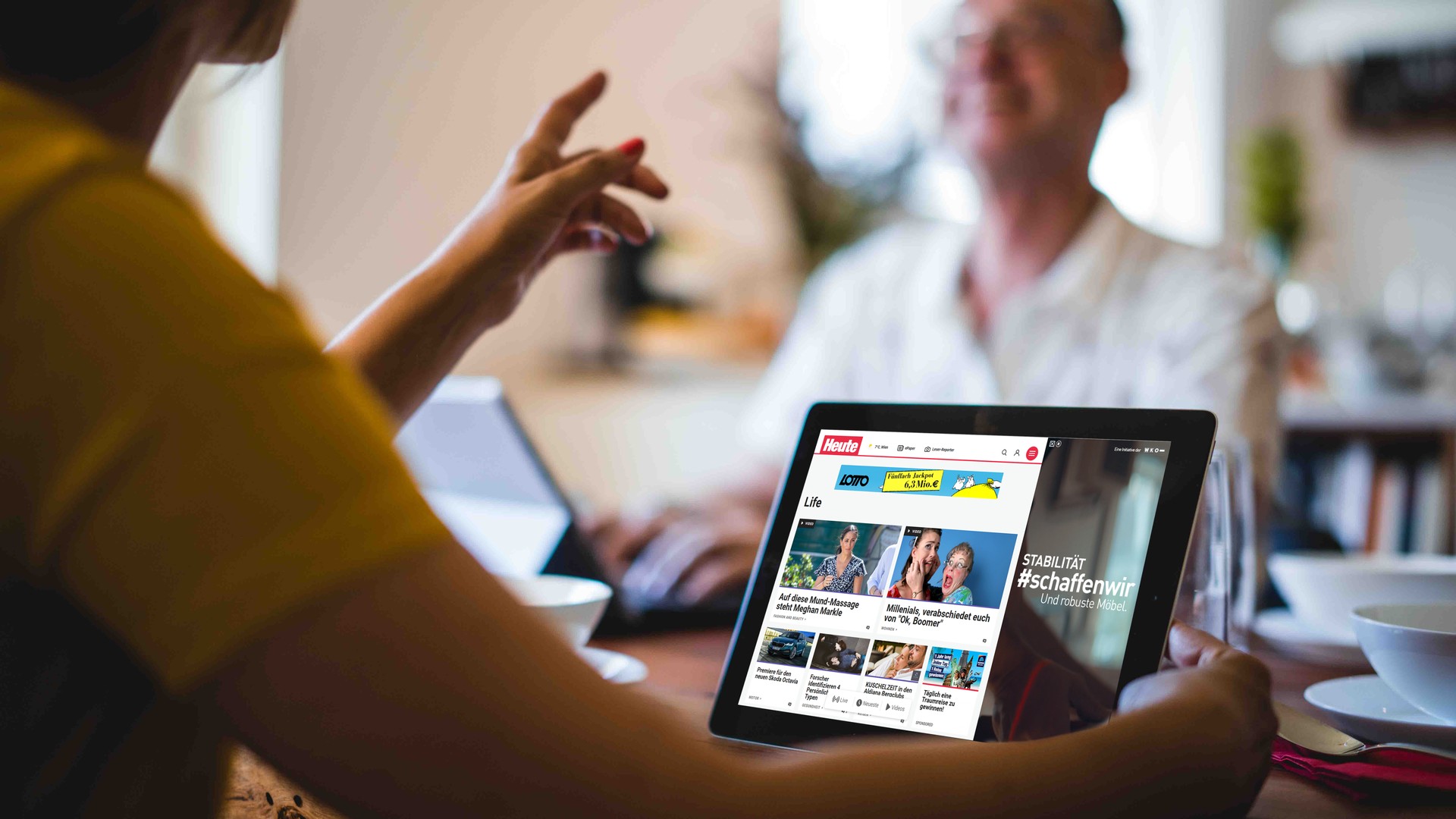 7.1 million unique clients - Heute.at new number 1 online newspaper
Government crisis including Kurz's resignation, continuous Corona updates, and the star performance in Vienna's Stadthalle - October was as news-intensive as hardly ever before. Heute.at established itself - once again - as a fast and reliable source of information for Austrians.
The data from the independent web analysis (ÖWA Basic) published on Wednesday show Heute.at as the market leader among Austria's online daily newspapers for the first time, with 7.1 million unique clients. That's an increase of one million terminals within one month.
"It was an intense October for our editorial team, whose great efforts are now being rewarded. The very pleasing access figures for Heute.at show that we have taken the right course with our further development of content and that we also enjoy great relevance in political reporting - from live tickers to in-depth 'head nuts'," the two co-managing directors of Heute.at, Marcel Kohler and Wolfgang Jansky, are pleased to report.
The great loyalty of users is also pleasing, with ÖWA attesting to Heute.at 's 34.6 million visits. "On average, we already recorded 1.1 million visits per day - a significant success," says Heute.at editor-in-chief Clemens Oistric, who thanks users for their loyalty on behalf of the entire editorial team. "We want to be close to our readers; but in uncertain and turbulent times, we also want to see and portray the positive. For example, with 'Romina Backstage' we have deliberately launched a young video format that will in future provide tingling insights into the celebrity world with top-class guests."
"Above all, our advertising customers will benefit from this significant increase in reach," says Mag. Alexander Leitner, Managing Director Digital of Goldbach Audience Austria, which is responsible for marketing Heute.at. "Our advertising partners find the best conditions on Heute.at to reach their target groups across the entire federal territory in large numbers."
Source: ÖWA Basic, October 2021, individual offers