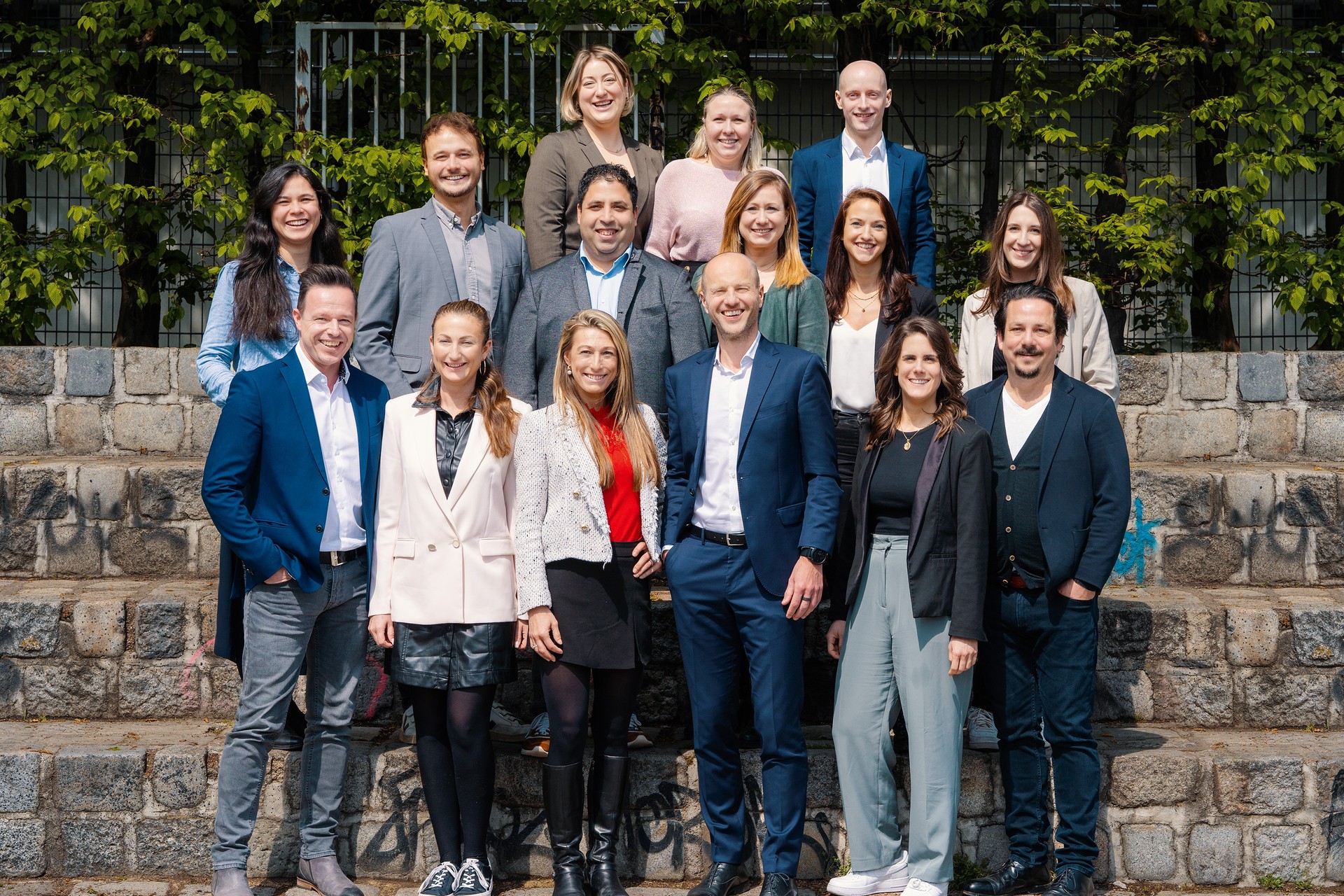 Goldbach adapts sales organization to customer needs
In order to be fit for the future, the structure of the Goldbach Austria sales team will be adjusted under the leadership of Managing Director and CCO, Alexander Leitner. In connection with the restructuring, there will also be some internal promotions.
"Highly dynamic market changes, such as advancing digitalization, technical developments and moving image planning, the massive growth potential of DOOH - all this combined with a historically grown sales structure, have prompted us to adapt our organization. This step makes us fit for the current developments and enables us to meet customer needs even better", Alexander Leitner summarizes the motives for the restructuring.
For example, the TV and Advanced TV divisions will be merged. Previously, DOOH and TV as well as Advanced TV and Online were each bundled in separate departments. But experience has shown that there are few synergies between TV and DOOH, and at the same time new technologies are bringing linear and streamed TV ever closer together.
For this reason, the TV and Advanced TV areas will be jointly managed by a sales team headed by Wolfgang Pernkopf with immediate effect. Until now, Pernkopf was responsible as Online & Advanced TV Sales Director. In his new position, one of his tasks will be to bring together the two areas of TV and Advanced TV. Wolfgang Pernkopf also advances to Deputy Managing Director Sales within Goldbach Austria and in this function will support Alexander Leitner in strategic sales development and management of the sales team.
The major growth engine DOOH requires 100% focus in sales and will be staffed with its own team with immediate effect - with Christopher Miesbauer as Head of Digital out of Home Sales. As of May, the successful business unit will receive further reinforcement, which will be announced at a later date.
Michael Aistleitner, who was previously responsible for DAZN marketing as Team Lead, will lead online and mobile marketing as Head of Online Sales with immediate effect.
Ralf Schalkhammer, authorized signatory and Sales Director 360°/Performance, is responsible for the newly created area and will use his many years of experience and his network to build up the cross-media sales department.
In the future, the advancing development of programmatic advertising across all media genres will be taken into account with a separate joint, cross-media programmatic team headed by Rebecca Prinz.
The reorganization will be accompanied by further internal promotions:
Isabella Höninger has been promoted from her position as Key Account Manager Mobile to Team Lead Mobile & Account Management. Lisa-Sophie Hemersam and Birgit Gabler are promoted from the Key Account Manager function to Senior Key Account Manager. Melanie Meller and Katrin Holzapfel are newly appointed Key Account Managers.
"We have made some learnings in the past eventful years, which we now incorporate into our new sales structure. Especially in times when media consumption is increasing and at the same time marketing is becoming much more complex due to the new possibilities, customers and agencies are longing for fewer, but more relevant partners with whom they can cooperate more intensively and from whom they are optimally serviced. Simplify and holistic, cross-media approaches are gaining in importance in the increasingly complex marketing setting. We will do the best possible justice to these general conditions with our new organization," Leitner concludes.
f.l.t.r. Christopher Miesbauer, Alexander Leitner, Michael Aistleinter, Ralf Schalkhammer, Wolfgang Pernkopf