dreifive relies on women power in top management!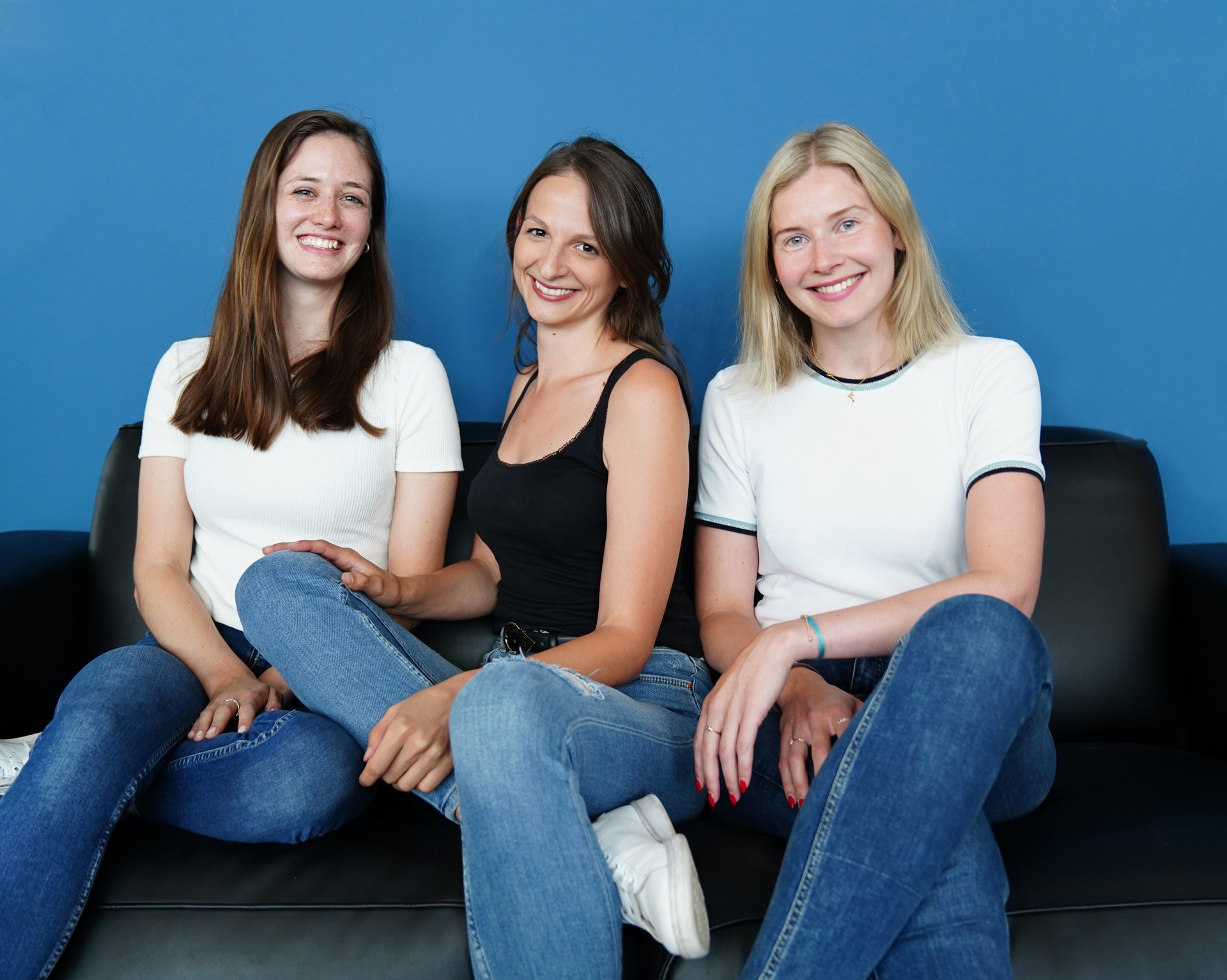 dreifive promotes three female employees into top management
After numerous pitch wins and rapid growth in recent years, dreifive GmbH is expanding its management team to be well prepared for the future. Managing Director Sascha Frommhund is looking forward to an exciting future together with the newly promoted: "As we all know, the asset of an agency is its employees! The personal and professional development of our three power women fascinates me and it makes me proud to announce their further promotion. They have already been pillars of our success in recent years and now, in their top management position in our DACH construct, they are to play an even more relevant role in shaping it. I am very much looking forward to the future together".
Isabell Steiner advances to Director Creation & Production
Isabell Steiner was already promoted to Director Creation & Production in October last year. With this step, the agency reorganized itself DACH-wide and thus harmonized cross-location creation processes as well as influencer marketing. The 28-year-old has already been part of dreifive since 2018. Starting as a junior in the social media team at the Vienna office, Isabell has put her heart and soul into her clients and their campaigns from the very beginning. Always motivated and with a lot of drive, the Carinthian has developed into a key player of the agency and is looking full of verve towards the future with her 9-member team: "The cross-border merger was not only an important organizational step, but also underlines the DACH message of the agency. For me personally, it's incredibly nice to see how the team is facing up to this challenge on a human level as well and is getting a little closer every day."
Carina Hummel becomes Head of Digital Advertising
Carina Hummel has also been promoted to management. As the new Head of Digital Advertising, she will be responsible for two teams focusing on Search Engine, Programmatic and YouTube Advertising, Consent Management and Tracking, as well as the associated consulting, from July 1, 2022. The 29-year-old has been part of the dreifive family since 2018 and has been inspiring colleagues and customers with her expertise from day one. Through her heart and soul and an immeasurable commitment, Carina quickly developed into a key function within the agency and looks forward to the new challenge with confidence and motivation: "Always on the pulse of the times, the Advertising Team advises national as well as international clients with operational and strategic know-how. Together, we want to continue to make hearts beat faster throughout DACH in the coming years. A collegial and productive cooperation characterizes the collaboration and it makes me very proud to be able to lead this team in the future".
Deborah Pfleger takes over as Head of Social Media Unit
As Head of Social Media, Deborah Pfleger will take over all social media-related agendas as of July 01, 2022, and will thus be responsible for all topics related to social advertising, content management, community management and messenger marketing. The 27-year-old started as a trainee at dreifive in 2018 and quickly worked her way up to the top thanks to her power and commitment. From the beginning, she was able to convince the entire team on a daily basis that it is impossible to imagine the agency without her and that she was one of the drivers of success and growth, especially for the social media team. This is exactly the direction she is aiming for in the future with her two teams: "Together with my team, I would like to continue to convince through heart and soul, passion and innovative concepts in the social media world. I am proud to be able to lead a team that stands up for each other and convinces every day anew, not only professionally but also as people".
Together, the three want to further improve cooperation between the locations and ensure that cross-team projects and topics run even more smoothly and that the teams grow closer together across countries.
About dreifive GmbH
As an international digital agency, we offer services for the conception and implementation of campaigns on all digital channels. Our specialists from the areas of search, display advertising, social media, creation and production develop individual campaign concepts on a daily basis. Advertisers benefit from our focus on data, analytics and conversion optimization as well as from the use of innovative technologies and strong partners. dreifive is a subsidiary of Goldbach Group AG with offices in Munich, Constance, Vienna and Zurich. dreifive and Goldbach Group AG are mainly active in Switzerland, Austria and Germany and are companies of the TX Group.
Further information:
dreifive GmbH
www.dreifive.com