"We congratulate Marco Odermatt" - with radio spots based on ski race data.
Radio agency Swiss Radioworld has realized an event data-based radio campaign for household appliance manufacturer Electrolux and its agency Zenith Media. During the last days of the Alpine Ski World Cup 2020/21, radio spots were broadcast in German-speaking Switzerland depending on the results of ski racer and Electrolux brand ambassador Marco Odermatt.
The campaign
Medium: Radio
Form of advertising: Event-data-based radio spots
Industry: Household appliances
Target group: 30- to 59-year-olds
Campaign objective: Promote sweepstakes, branding
Initial situation
The household appliance manufacturer Electrolux has had a premium partnership with the ski racer Marco Odermatt since 2014. To cheer on and congratulate its brand ambassador at the end of the successful ski season and to promote the exclusive Meet&Greet, Electrolux decided at short notice to run a corresponding campaign on the weekend of March 18-21.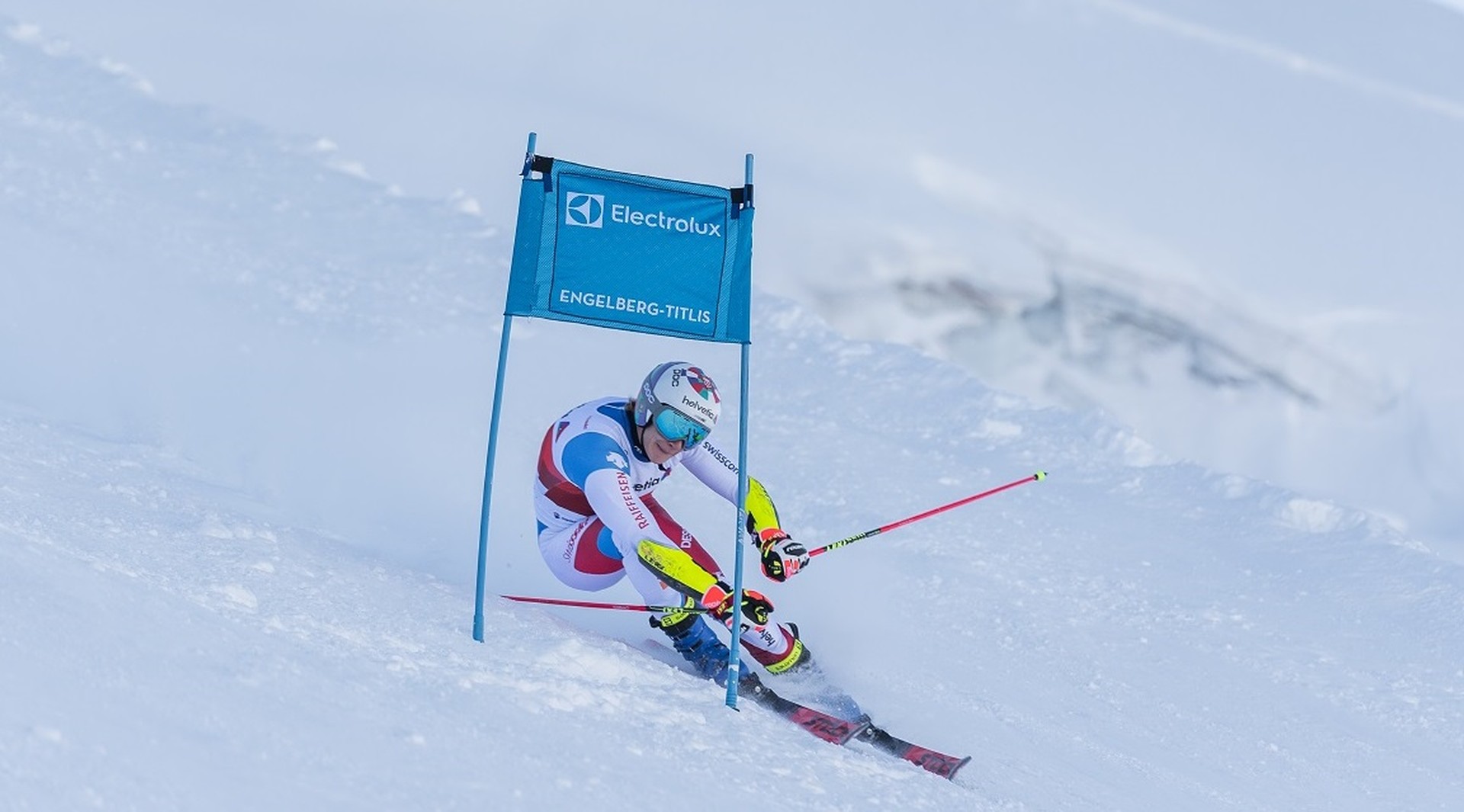 Implementation
In order to be able to advertise as appropriately as possible during the last races of the Alpine Skiing World Cup 2020/2021, Swiss Radioworld designed an event data-based, flexibly playable and fully automated radio campaign for Electrolux and its lead agency Zenith Media.
Event data-based radio spots
After the first ideas were developed, the planning and production of the advertising material took place in parallel. The radio spots were produced within two days and were to be played according to Marco Odermatt's race results. Accordingly, three spot versions were designed: a general congratulation on the successful ski racing season, a congratulation on winning the overall World Cup, and a congratulation on winning the small crystal globe. The spots were each supplemented with a call for competition participation and scheduled in a detailed playout concept that varied depending on how the races were held and Odermatt's final ranking. The spots were broadcast on several private radio stations in German-speaking Switzerland.
Technological implementation
Swiss Radioworld developed the evadata-based targeting options together with technology service provider adremes. The "added data" module, which enables the enrichment of the advertising inventory with centrally available data, such as weather information, traffic reports or even sports results, allows radio advertising slots to be traded in a more targeted and flexible manner. This opens up a wide range of possibilities for innovative advertising playouts, such as in the case at hand, the fully automated playout of radio spots depending on the results achieved by ski racer Marco Odermatt.
In addition to the radio campaign, event data-based ads were also played on TV and online during the same period.

Result
The event data-based radio spots contributed significantly to the success of the campaign with Marco Odermatt and generated a high level of brand awareness when broadcast. A total of 2.4 million contacts were generated, which corresponds to a reach of 24% in the relevant target group. In addition, around 6% of all contest entries were generated directly by the radio advertising.
"By running event-dependent radio spots, we were prepared for all eventualities and thus achieved a high level of awareness for our brand and the raffle of a Meet&Greet with Marco Odermatt immediately after the race," confirms Stefano Grasso, PR & Communication Manager at Electrolux.
The fully automated radio campaign, which is unique in Europe, could be played out via classic radio stations and allowed the clients creative implementation options. Yanick Schönenberger, Account Manager at Zenith Media, confirms:
"The event-based radio campaign very appropriately complemented the planning around Electrolux brand ambassador Marco Odermatt. This created a 360° campaign with different touchpoints. The radio campaign offered the possibility of a very short term implementation and the automatic as well as event-based placement of the spots enabled a communication matching the content of different scenarios. The campaign was planned and booked within two days, including spot production of three different versions. The fast implementation as well as the flexible playout of the spots, also during the weekend, contributed significantly to the very positive result of the campaign."
Responsible for the campaign at Electrolux Switzerland: Roland Bienz (Director Marketing), Linda Mall (Senior Experience and Activation Manager), Isabel Loos (Junior Activation Manager), Isabelle Studer (Activation Manager), Livia Blank (Junior Digital Manager), Stefano Grasso (PR & Communication Manager).
Responsible at Zenith Media: Yanick Schönenberger (Account Management), Noémi Schneider (Electronic Media Planning and Buying)
Responsible at Swiss Radioworld: Darko Dunjic (Sales Director), Fabian Zeller (Agency Manager Planning & Media Services)
May we also support you in your next radio campaign?