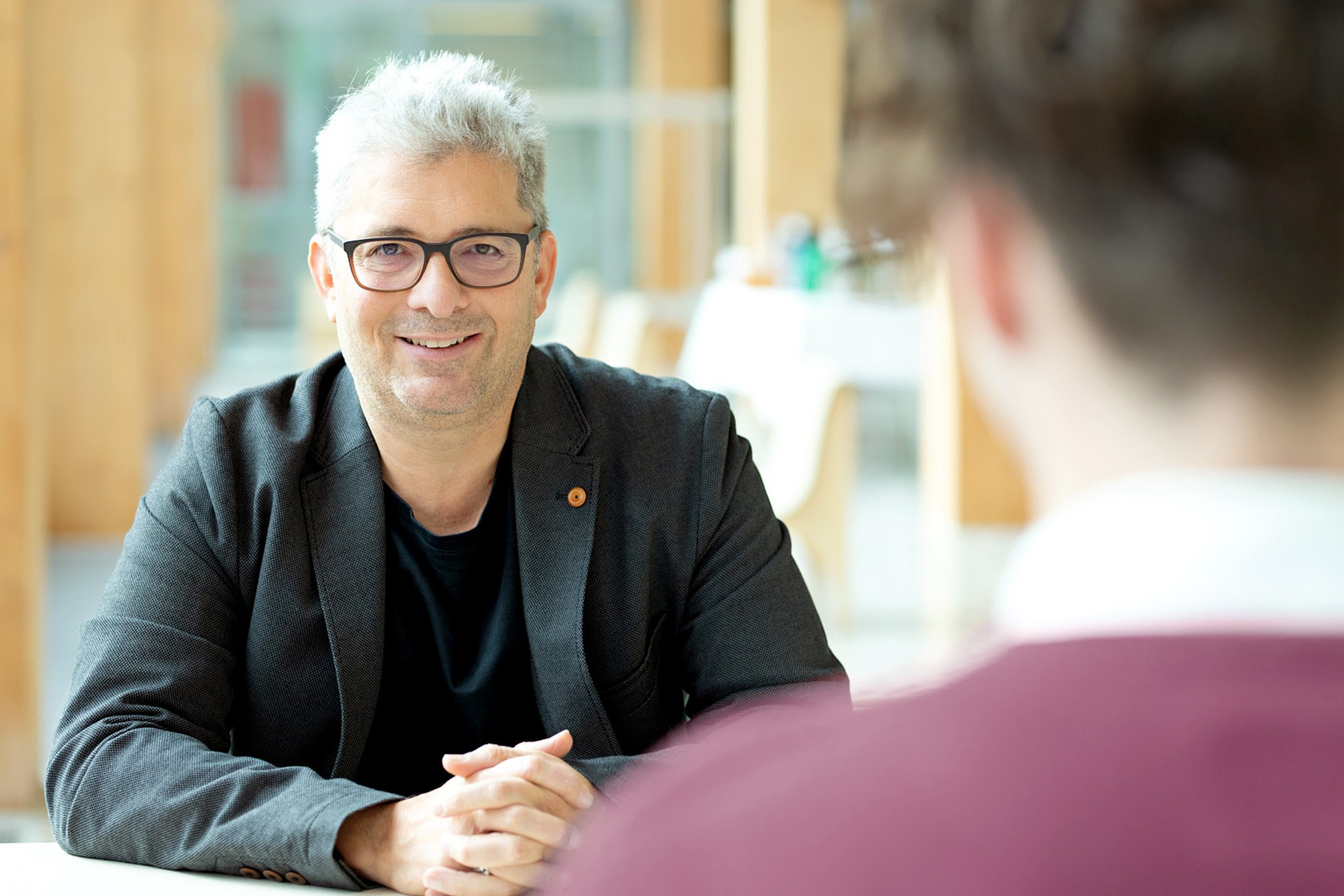 "Storytelling and not just logo presences for the partners and sponsors."
After more than 20 years as the person responsible for marketing 20 Minuten, Marco Gasser took over as head of the newly created "Content & Sponsoring" unit in August 2021. The unit's cooperation with the sports-anchored agency IBIY Media was recently communicated. After about two months of operational activity, we asked Marco Gasser for an interview.
Mr. Gasser, your new Goldbach Content & Sponsoring unit has been up and running in the event sector since August 2021. Before that, you were Managing Director of 20 Minuten Advertising. How did this change of scene come about?
I worked for the media brand 20 Minuten for 20 years and am incredibly grateful for this time. We were able to achieve an enormous amount and also shaped the Swiss media landscape with 20 Minuten in the way we marketed it. After 20 years, I wanted to change again and was looking for a new challenge. We can now think storytelling and concepts beyond the 20 Minuten media brand and across all media and offer them to our customers and sponsors.
The event industry has faced major challenges in recent months. While the future promises to be more stable, it remains uncertain. Why are you focusing on this business segment right now? And how do you assess the situation for events on site?
In the new normal, maybe less is more again? More quality instead of always higher, further, faster? In the last few weeks, we have been able to experience that it works. Champions League in Bern, ice hockey in the new arena in Ambri, over 100,000 visitors at the ZFF, James Bond in the cinema or again smaller festivals in Zurich, Spiez or Gampel, to mention just a few. Why now? Exactly because of that. It is absolutely the right time after this difficult period to try something new.
What is your approach?
Goldbach wants to offer event organizers an attractive solution with new approaches: Storytelling and not just logo presences for partners and sponsors. We can use our media from Spotify to Sunday newspaper to our attractive video inventory and offer a coordinated concept across all publishers including social media. With influencers, i.e. content creators and the tool from Picstars, our commercial publishing and our partners, we can offer our customers and sponsors a modern stage to activate the corresponding community in the intended target group.
So your new unit offers advertising presence around well-known Swiss events, if desired with an integrated storytelling concept across various media genres such as TV, print, DOOH and social media including influencer marketing. What does a typical sponsorship engagement look like from the customer's point of view and from when can these advertising slots be booked?
There will be no standard product that you can simply book from the price list. An individual concept will be developed for each event organizer that makes sense for the target group and the required reach. For partners and sponsors, the focus will be on achieving their goals in connection with the engagement. This with an optimal, specially composed media mix in each case. In addition, we also want to guarantee certain KPIs so that we can build up continuous quality.
Recently, the cooperation with the sports agency IBIY Media was announced. This secures Goldbach marketing mandates for the 2022 Swiss Federal Wrestling and Alpine Festival in Pratteln, the FIS Ski World Cup races in Adelboden and Wengen, or the advertising inventory of the EHC Biel. What events can advertisers look forward to in the future?
The cooperation with EHC Biel was somewhat overlooked in the above-mentioned media release. In addition to sports, we would also like to gain partnerships in the area of boutique festivals. We may promptly communicate the cooperation with other well-known partners and top events. In addition, we would like to integrate strong and exciting personalities into our storytelling concepts.
Now you have already been operational for two months. What is the feedback from the market?
I'm having good conversations with exciting people every day at the moment. And I haven't met anyone yet who thinks the idea is dumb, but of course we have to prove to our new partners relatively quickly that we can do the same at Goldbach. I think the creative artists in Switzerland deserve that we at least give it a try. We have great events in Switzerland and we want to make our contribution, to do our best with hard work. I can promise that.
Which event are you personally looking forward to the most?
I have 5 x 2 tickets for concert evenings hanging on my pinboard at home, all of which have been postponed: from Eric Clapton to Simple Minds to Seed in Locarno. So I'm particularly looking forward to the Blue Balls Festival, Unplugged in Zermatt, the Jazz Festival in Montreux and Moon & Stars in Locarno - events that I've also enjoyed attending privately for years. The legendary Prince concert at 5 a.m. at the Palace Hotel in Montreux I unfortunately missed or rather missed at the time. Personally, it is again a highlight for me to make a pilgrimage to the Hallenstadion with friends and enjoy a field hockey evening. We all want these emotions and experiences back again. We have an incredible number of great events in Switzerland with passionate people behind them, which deserve to be supported by us and sponsors.
Thank you very much for the interview.