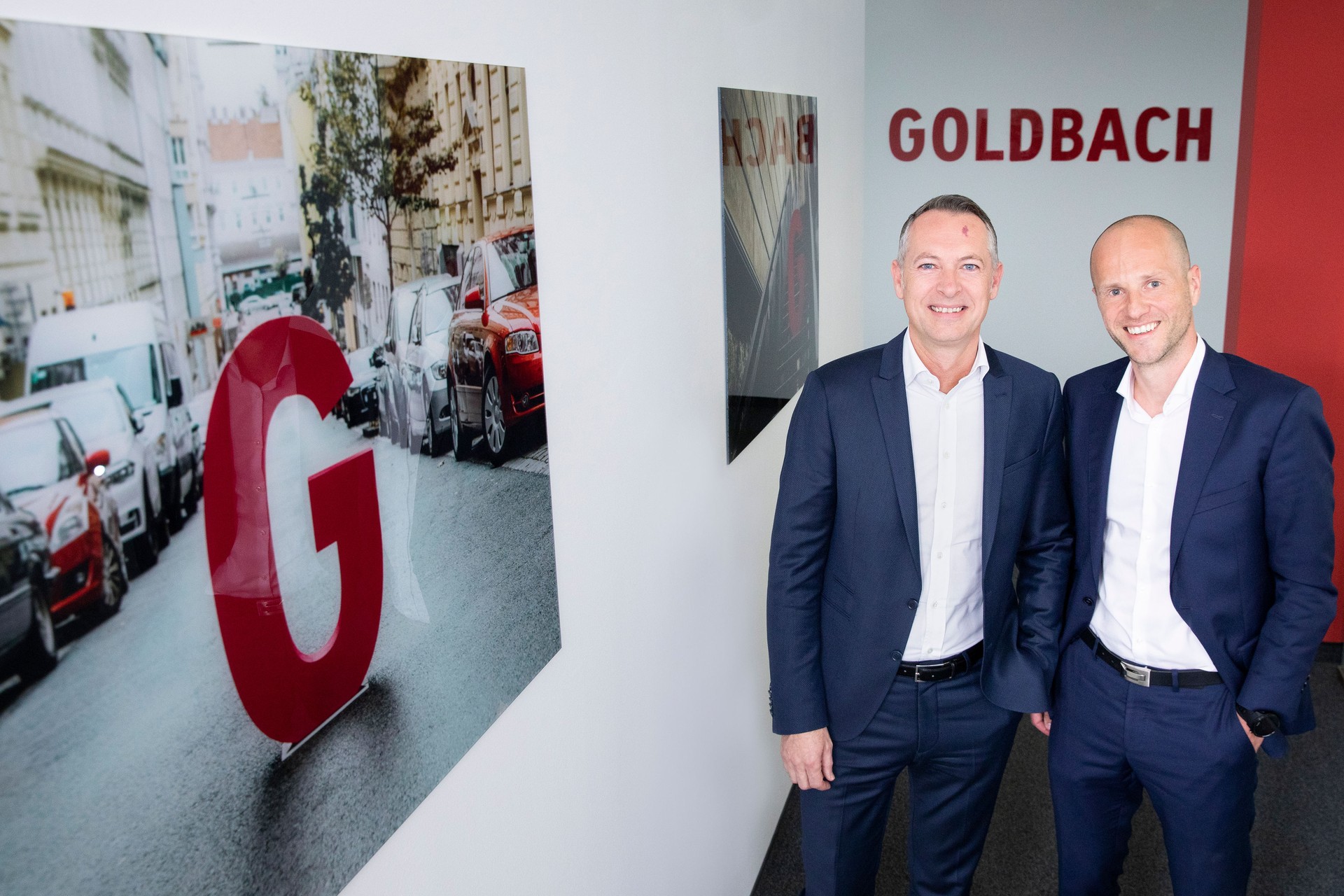 Goldbach restructures management team in Austria
Goldbach Audience Austria Managing Director Alexander Leitner will also take over co-management of Goldbach Media Austria and Holding Goldbach Austria at the beginning of the year. As CCO (Chief Commercial Officer), he will thus have overall responsibility for Goldbach's sales operations in Austria.
In his function as Managing Director of all Austrian Goldbach companies, Josef Almer will focus on strategic development and ensure both externally - keyword business development, partnerships and cooperations - and internally that structures, processes, technologies and services are aligned for long-term success.
Florian Moritz, who has been Director Product & Partner Management since summer 2019 and is thus responsible for the product portfolio as well as partner acquisition and support for all media genres marketed by Goldbach Austria, will be entrusted with procuration in Goldbach Media and Goldbach Audience as part of the reorganization of the management in Austria.
Birgit Maier, Director Marketing & Communication at Goldbach Austria - as a long-time employee she has been part of Goldbach's success story in various positions from the very beginning - will advance to Prokurist (authorized signatory) for Goldbach Austria as of January 2022.
The main intention behind the restructuring is to bundle the marketed media channels in a joint management in order to be able to offer advertising customers and portfolio partners even more optimal one-stop service. The ever more rapid pace of digitization is changing more and more areas of the media. In the marketing business, for example, an entirely new segment has emerged in the form ofadvanced TV, which links the digital and linear worlds. All media genres are increasingly following the online logic and previous silos are being broken down.
"Accordingly, we have decided to bundle our previously separate sales agendas at Alexander Leitner on a superordinate level. Alexander has proven that it is possible to successfully combine single-site and network marketing. Based on this positive experience in our product portfolio and the forecasts for market development, we want to offer our customers and agencies the best possible on-site support and are convinced that we can guarantee this from a holistic sales approach under the leadership of Alexander Leitner.", Josef Almer, Managing Director of the Goldbach companies in Austria, summarizes the background of the restructuring.
The newly appointed CCO Alexander Leitner also emphasizes: "The media genres are increasingly merging with each other - for example, the combination of DOOH and mobile, or the clear convergence of TV with Advanced TV. Technological developments, which are naturally followed by a new, partly changed media use. This makes it all the more important to build bridges in customer consulting as well, and to offer joint consulting across all media genres, as well as tailored solutions with high reach. Internal coordination is becoming increasingly important in order to provide our customers with the best possible advice. The goal must be to bundle our many years of marketing expertise and offer our customers the best possible Goldbach portfolio across all media types. I am particularly looking forward to implementing this task with my team."
Management of the Goldbach companies in Austria (as of January 2022):
Management of Goldbach Austria GmbH: Josef Almer, Alexander Leitner, Mark Luck
Management of Goldbach Audience Austria GmbH: Josef Almer, Alexander Leitner, Alexander Horrolt
Management of Goldbach Media Austria GmbH: Josef Almer, Alexander Leitner, Michael Baum