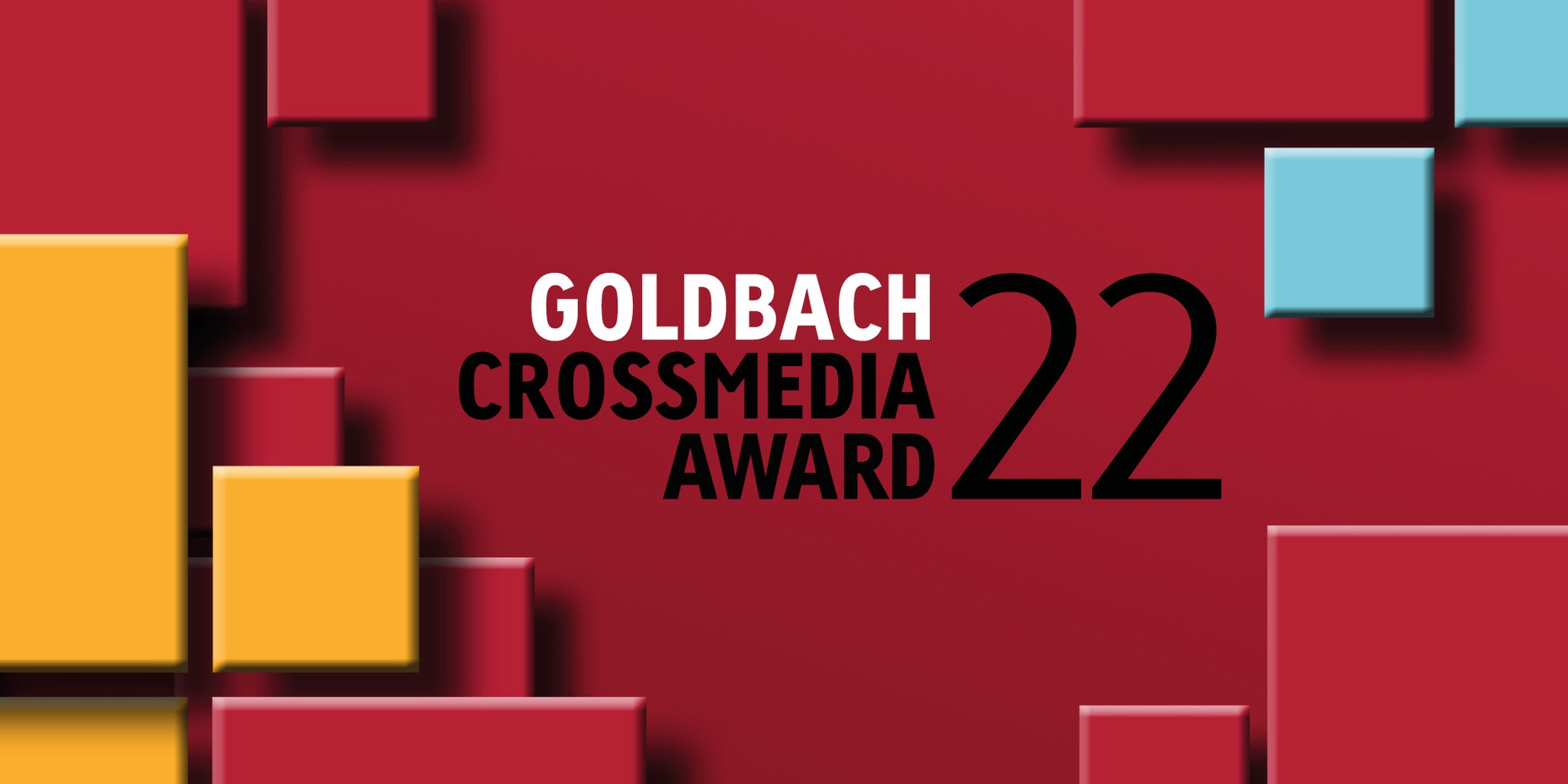 Goldbach Crossmedia Award 2022: Submit a campaign and win a participation fee with a bit of luck
For the 18th time, the Goldbach Crossmedia Award is once again looking for projects throughout Switzerland that impress with intelligent and innovative networking. In addition to a new jury of experts, this year for the first time three participation fees will be raffled among all interested parties.

The Goldbach Crossmedia Award has been recognizing groundbreaking and creative campaigns since 2005. This year, the best cross-media campaigns will be selected on April 7, 2022 at the Best of Swiss Web Award Night in THE HALL.
The jury is set! This 14-member jury of media industry experts, headed by Marco Taborelli (Marco Taborelli Consulting), will judge the submitted campaigns:
Andrea Bison, thjnk Zurich
Jens Brecht, Omnicom Media Group
Maria Brinkmann, Publicis Media
Jonas Eliassen, dentsu international
Luitgard Hagl, Jung von Matt
Jasmine Kellenberger, The Walt Disney Company
Yves Luetolf, Grisons Holidays
Roman Reichelt, Credit Suisse
Nina Rolle, JBW Media
Maurizio Rugghia, Sir Mary
Philipp Skrabal, Farner Consulting
Désirée Strassmann, Federation of Migros Cooperatives
Giselle Vaugne, Wunderman Thompson
Martin Walthert, Digitec Galaxus

Take your chance and with a little luck submit your own campaign for free!
This year, Goldbach is giving away three entry fees worth 975 Swiss francs each among all interested parties who would like to submit a campaign for the Goldbach Crossmedia Award 2022. The competition entry deadline is January 18, 2022 via this online form. The winners of the participation fees will be contacted personally by e-mail on January 19, 2022. All information on submitting the campaign and the exact conditions of participation can additionally be found on the Goldbach Crossmedia Award website.