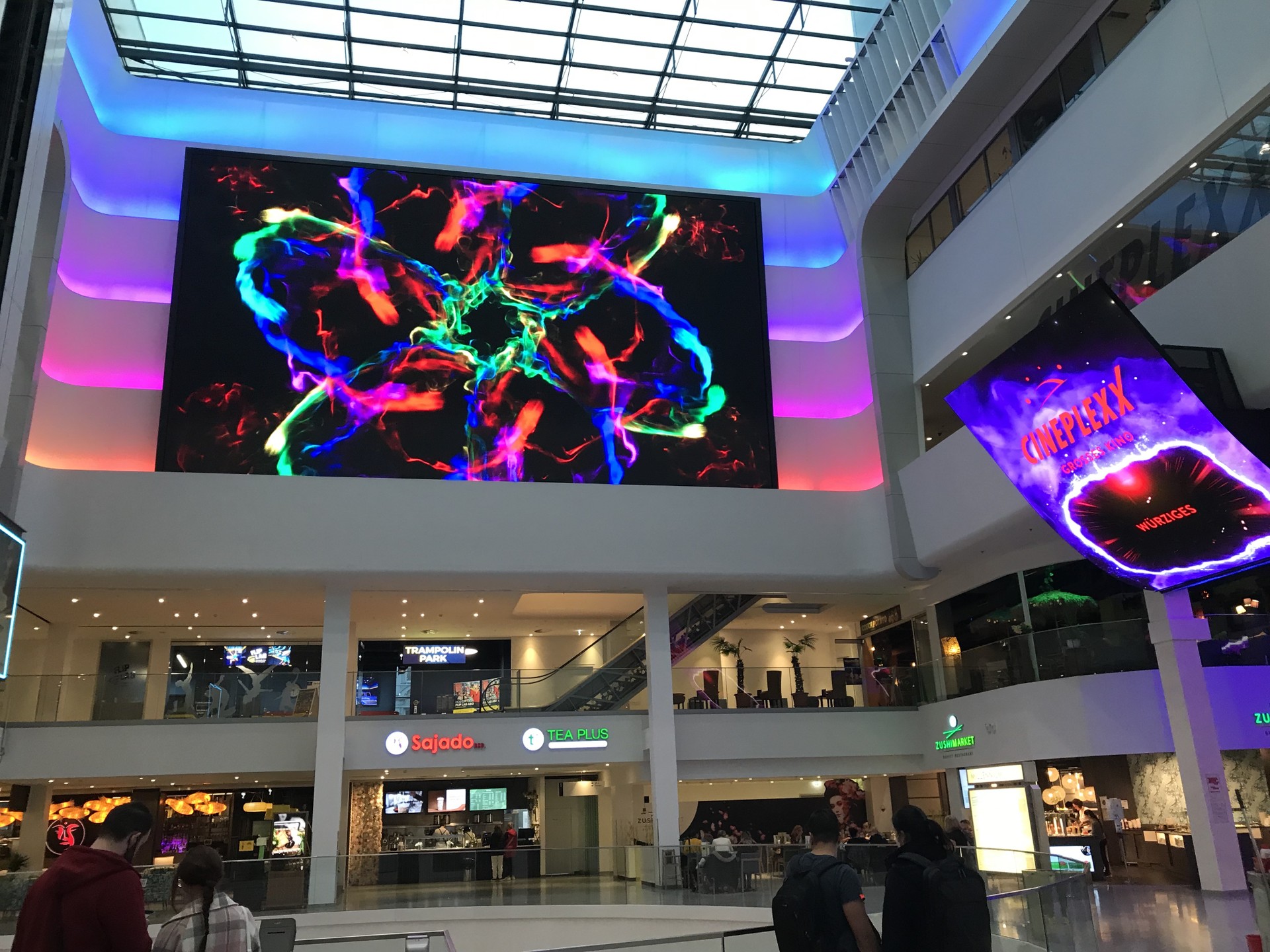 Digital outdoor advertising: Goldbach Austria significantly expands shopping mall channel
With over 8,000 locations, the Goldbach digital out-of-home network has the widest reach in the country and, according to the latest AmbientMeter study, reaches almost 65% of all Austrians between the ages of 14 and 69 in two weeks.
With immediate effect, 20 additional locations across Austria with a total of 72 new screens from network partner Aeneas are enriching the Goldbach Shopping Mall Channel. Among them are prominent locations such as Vienna's Millennium City, Gerngross, G3 Gerasdorf, Max Center in Wels, Sillpark Innsbruck, Forum 1 Salzburg and others. These complement the existing big screens in Donau Zentrum, SCS, Shopping City Seiersberg, Europapark, Q19 as well as the modern Bahnhofcities in Vienna.
In total, the Goldbach Austria Shopping Mall Channel now comprises 317 screens, 1.2 million playouts as well as almost 24 million gross contacts in 2 weeks in the target group 14-69 years (source: TMC target group structure, Aeneas - X1 The Mall Network Shopping Center Study 2021).
"With the DOOH Shopping Mall Channel you reach target groups eager to buy in a pleasant atmosphere and directly at the point of entertainment and sale. The screens are placed in the aisles, at the escalators and near the food and beverage outlets, so that the attention of the advertising audience is guaranteed. This makes our shopping mall channel the perfect environment for a strong presence with a high dwell time - passers-by see the ads placed on the screens an average of 5 times during their shopping tour," says Ralf Schalkhammer, Sales Director TV & DOOH at Goldbach, describing the advantages of this form of advertising.
Millennium City: Mega-Video Screen as a special highlight
The DOOH offer of the partner Aeneas - X1 The Mall Network in the newly converted Millennium City comprises a total of 25 steles. The mega video screen is an eye-catcher that cannot be overlooked. With a surface of 127.5m² and 4k resolution, the LED Wall outshines the mall and attracts the eyes of passers-by.
The largest indoor screen in Austria is strategically located in the heart of the Millennium City, directly at the hotspot in the entertainment area. Here, a high visitor frequency as well as a long duration of stay, for example while eating in a restaurant, waiting in line at the cinema box office, waiting for friends, picking up tickets, after cinema drink,... is guaranteed. The screen is also characterized by particularly high quality and can transport messages particularly emotionally due to the resolution and immense size.