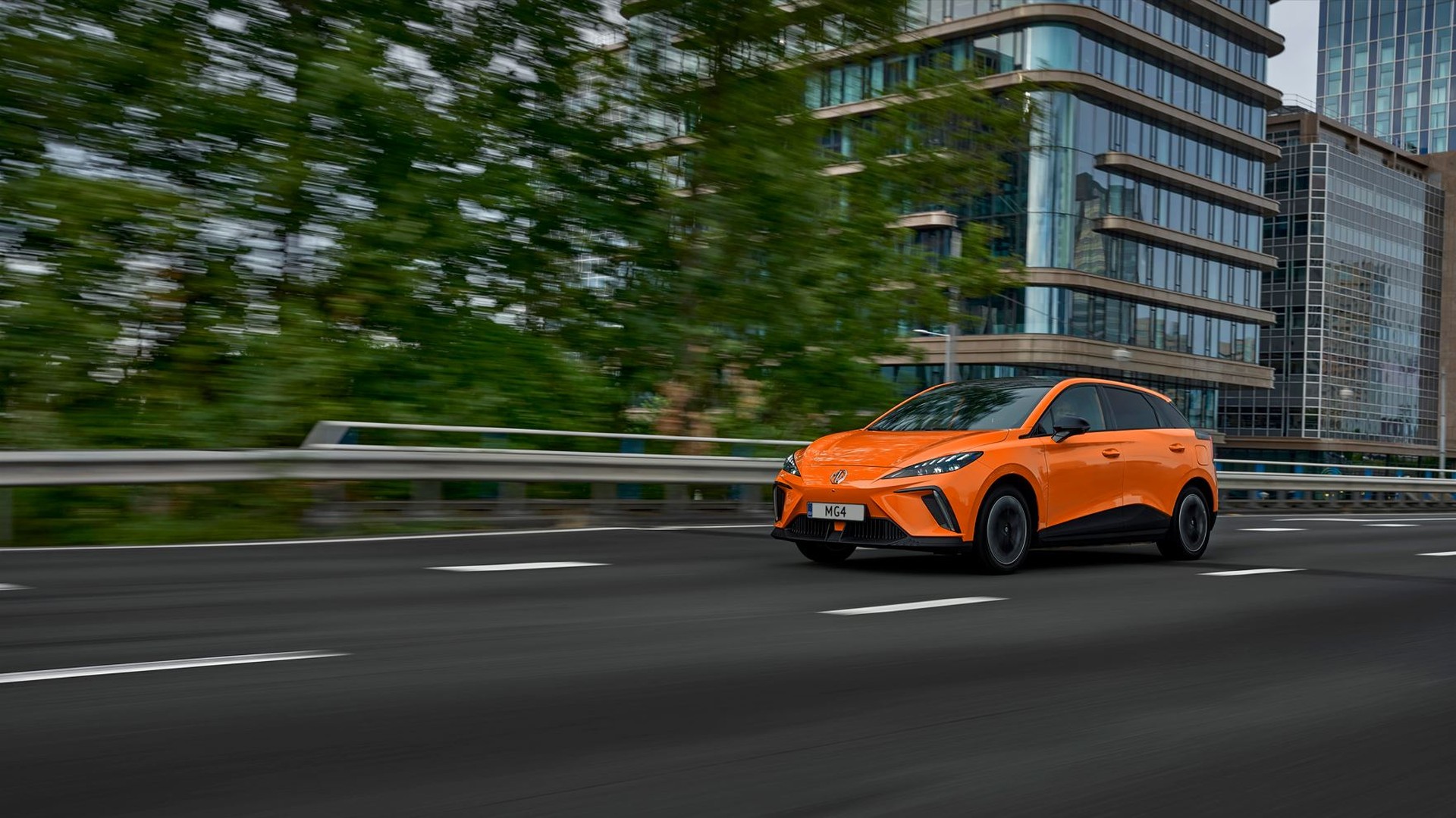 MG4 Electric cruises over 7,000 MediaMarkt screens throughout Austria
With a road trip across 7,000 MediaMarkt screens throughout Austria, MG Motor Austria is implementing the very first Austria-wide programmatic out-of-home campaign, targeting all Mediamarkt screens in 52 stores. The campaign is being implemented by the agency UM PanMedia and its special unit Matterkind. The innovative programmatic delivery uses its address and targeting segments on over 7,000 MediaMarkt screens, which are in the portfolio of Goldbach Austria.
A total of up to 3.5 million advertising contacts per week can be generated via the screens in the MediaMarkt stores. The screens are located in the computer, entertainment, TV and white goods departments as well as in the checkout area. MG Motor Austria is taking the opportunity to engage more often with the relevant people at the point of sale and is running its MG4 Electric up and down the screens with a variety of relevant targeting features. The customer frequency of the individual screens is also incorporated again in the course of the campaign optimization, so that the intensity and frequency of the approach serves for conclusions.
"As a young brand on the Austrian market, our goal is to address a large number of potential customers. Especially in so-called awareness campaigns, it is often necessary to break new ground and get creative. The art here is certainly to recognize opportunities. For this reason, together with Goldbach Austria, we want to be the first mover in this new and innovative advertising medium throughout Austria. So Andreas Kostelecky, Managing Director at MG Motor Austria.
Ralf Schalkhammer, Sales Director TV & DOOH adds enthusiastically: "The programmatic use of digital out-of-home has gained enormously in importance among our business partners in the last two years and is increasingly seen as a key success factor for efficient campaign playout in the out-of-home sector. Goldbach Austria is the clear market pioneer here and we are particularly happy that we can offer our customers not only a comprehensive portfolio but also the corresponding consulting expertise."