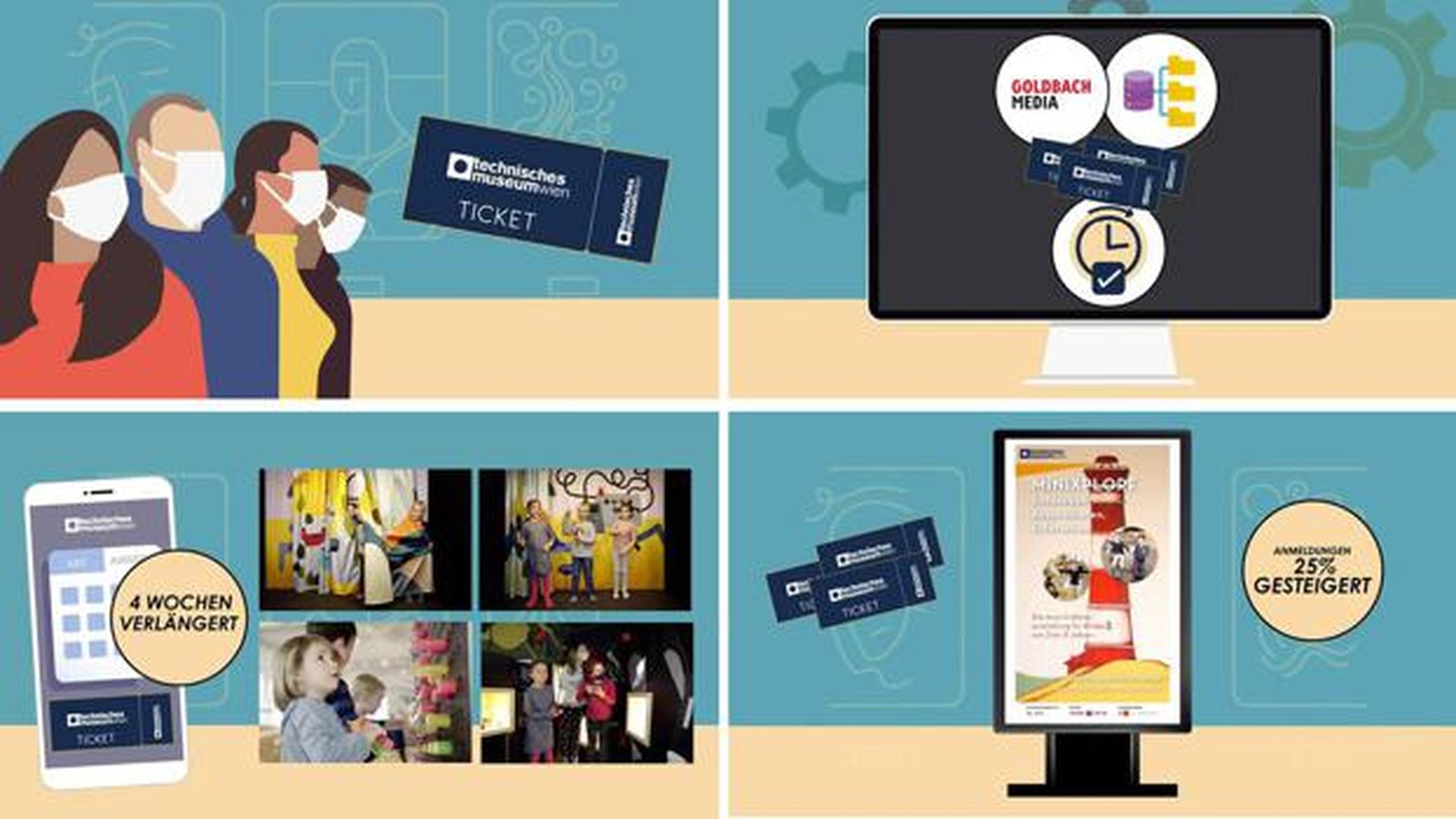 VAMP AWARD 2022: DOOH Data goes to Goldbach and MediaCom
The project, which was implemented on behalf of the Technical Museum Vienna, was able to convince the jury with its innovative, efficient and secure use of data to best reach the target group.
Barbara Pandey of the Technisches Museum Wien:
"As a modern museum of technology, we are always striving to take innovative paths, not only in museum work itself, but also in advertising. We are particularly pleased with the success of this campaign, because it makes creative use of technology to optimize the impact of our external communications in a meaningful and beneficial way."
Ines Latzko, Client Service Manager at MediaCom Austria:
"With the Technical Museum Vienna, we have a long-standing client that is always willing to test innovations and explore creative avenues. It is particularly important to us that efficiency is not neglected in the process. We were able to combine the elements of innovation and efficiency perfectly in this campaign!"
Since 2004, the VAMP have been awarded to the best below-the-line campaigns in the fields of ambient media, promotion and digital-out-of-home.
When it comes to data-based digital-out-of-home campaigns, there is no way around Goldbach as an expert in programmatic advertising. This is also underlined by the fact that Goldbach was also responsible for the programmatic part of the second-place project in the Data category, "BILLA Bio-Programmatic DOOH".
18 customers from the furniture, beauty, beverage, lifestyle, mobility and tourism sectors are already actively relying on programmatic DOOH advertising with Goldbach, and more than 30 campaigns have already been implemented programmatically since the beginning of the year.
"Programmatic outdoor advertising is thus firmly in Goldbach's hands. The wide-reaching and attractive network of more than 719 locations, as well as our experience of several years in the meantime, benefit us and our growing customer base. We are of course very pleased about the VAMP Award in the Data category and see our course of having focused on DOOH at an early stage confirmed," says Ralf Schalkhammer, Sales Director TV & DOOH at Goldbach.