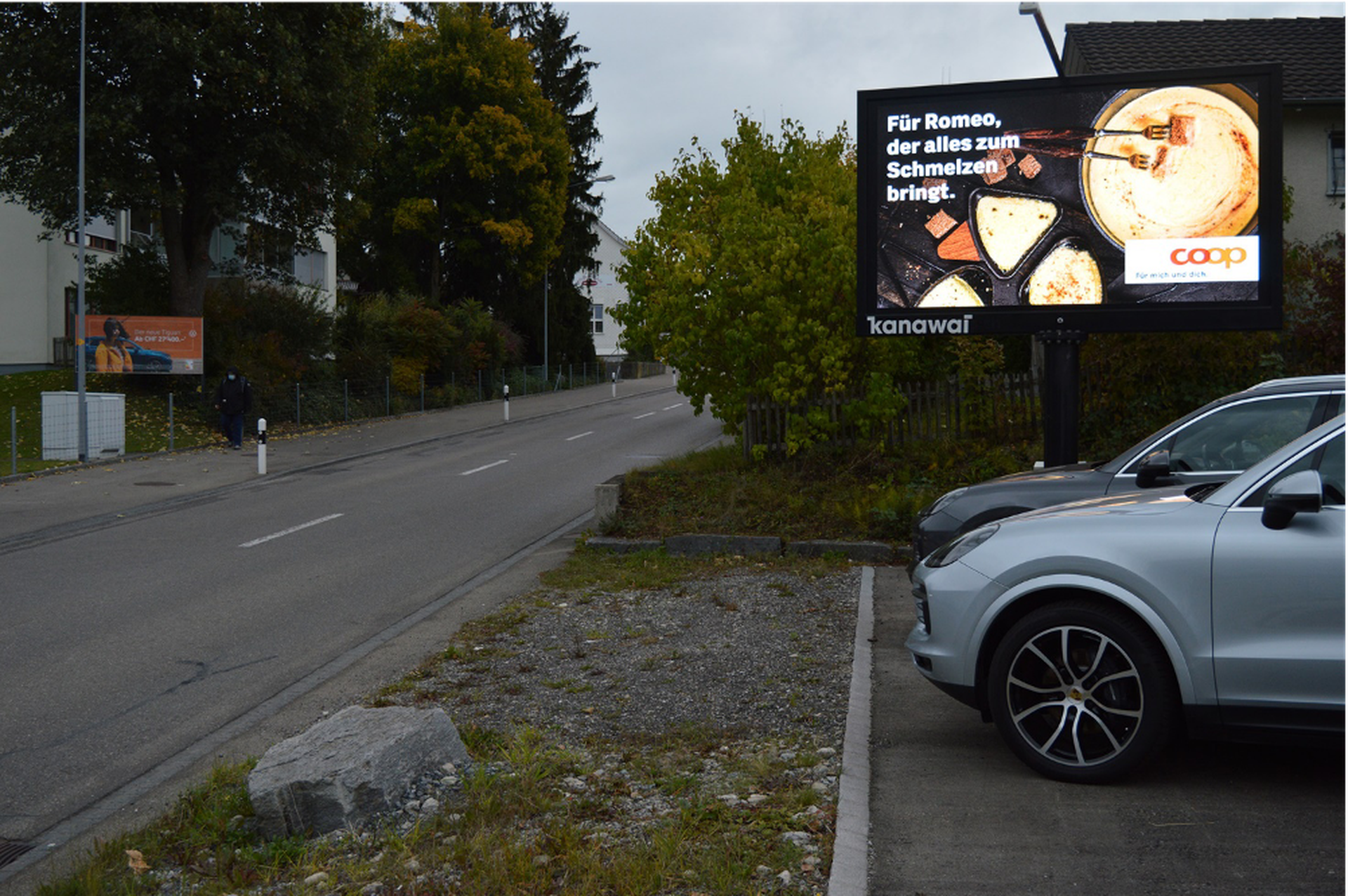 Advertising only in bad weather
Initial situation
The client Coop wanted to implement a programmatic DOOH campaign for its fondue and raclette products. It was important to the client that the advertising material was only played when the time of day and the current weather favored the purchase decision. Together with the customer, the responsible agency TWmedia defined the attributes, which were stored on the DSP (Demand Side Platform) Splicky of Jaduda GmbH as follows:

Time: Weekdays only between 4 and 8 p.m. for all commuters, additionally on Saturday afternoon for weekend shoppers.
Weather: Only in case of precipitation or overcast skies as well as temperatures below 12 degrees.
Implementation
Thanks to DSP Splicky, TWmedia's programmatic team was able to implement the campaign according to client specifications and on inventory from various Swiss marketers. The client had the option to make dynamic adjustments to all campaign settings on an ongoing basis. The ads were played throughout Switzerland, weather permitting.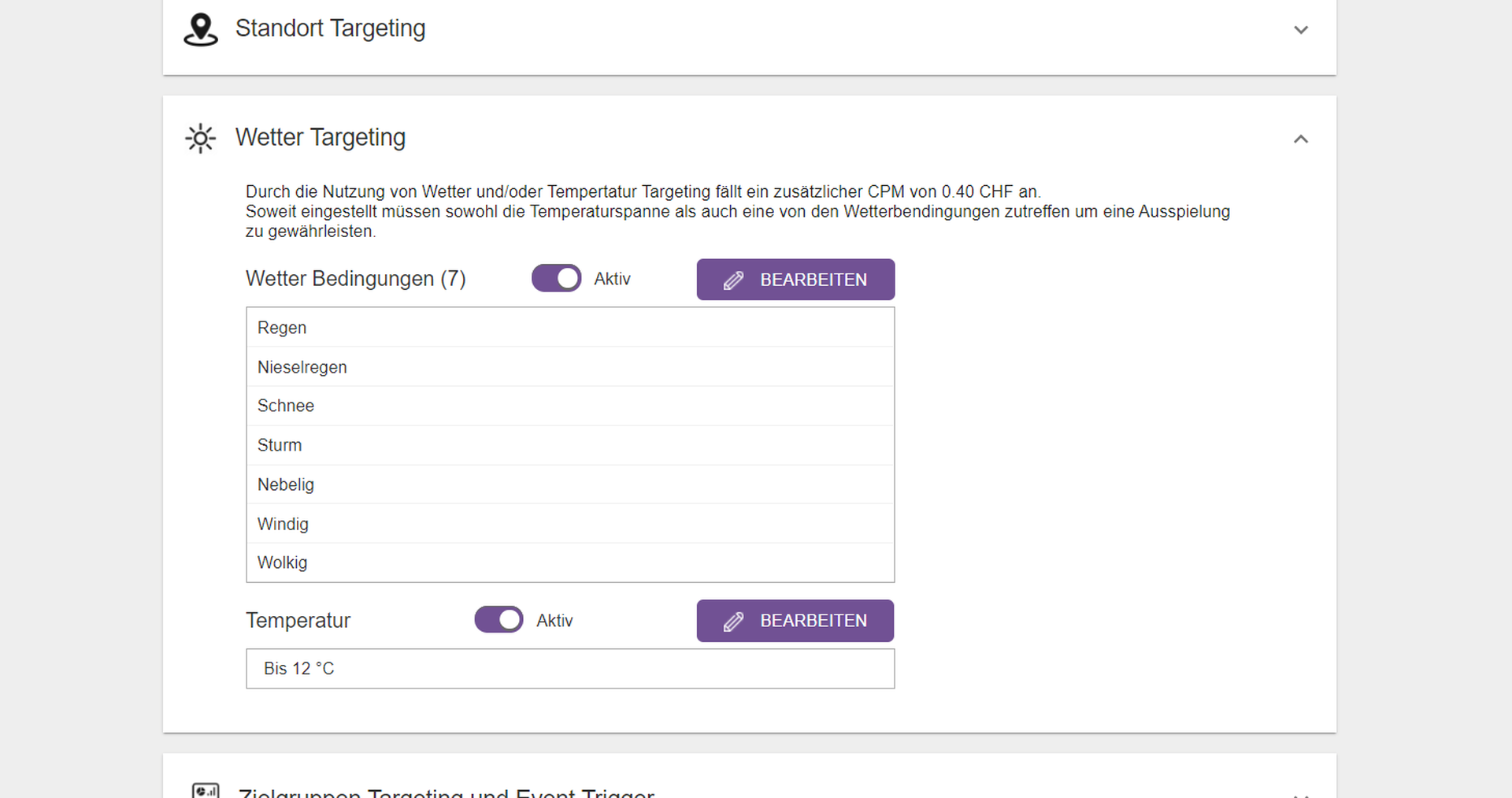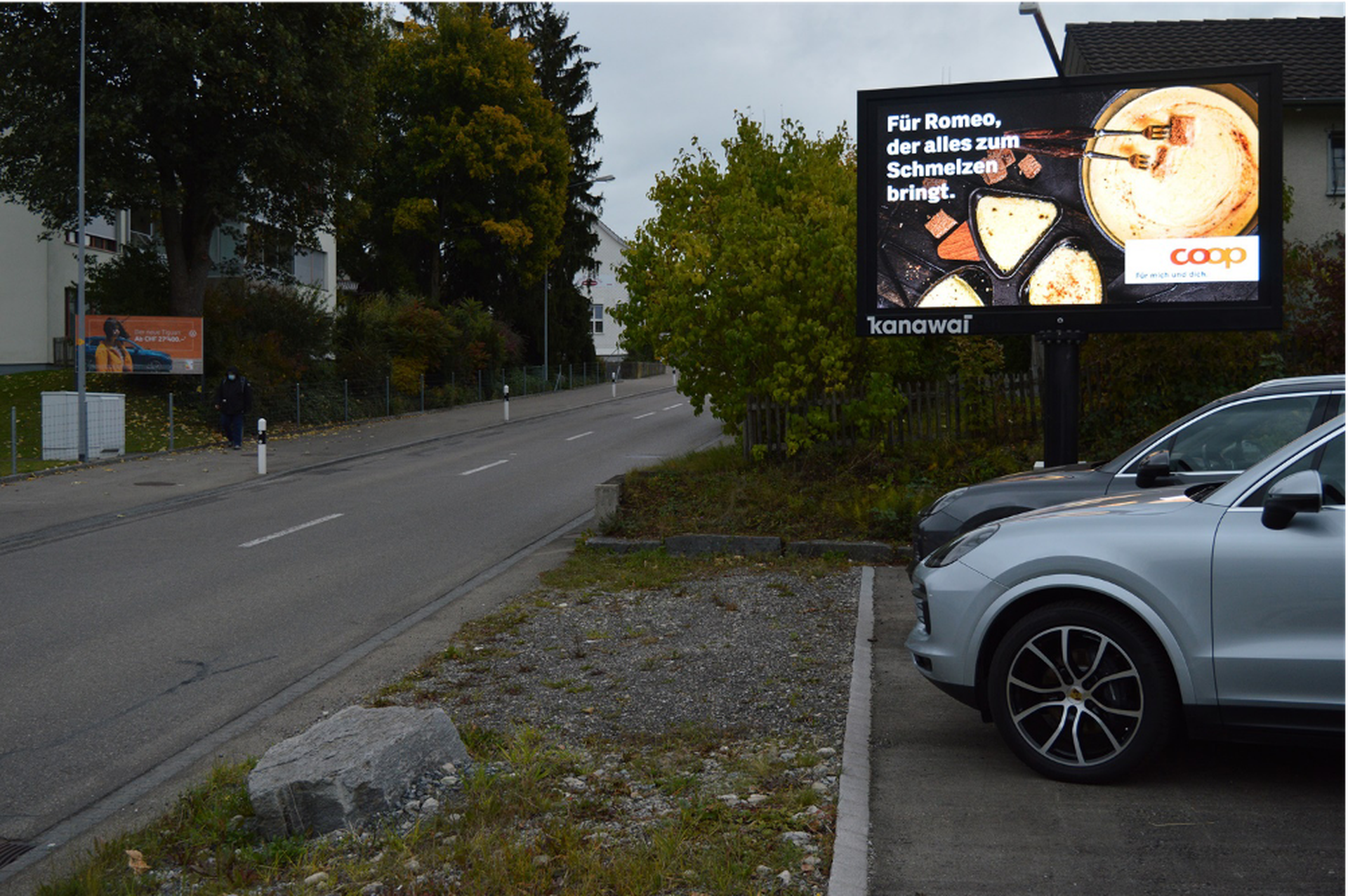 Result
Just a few weeks after the campaign began, it was apparent that the campaign's time and weather targeting were working. In October, the campaign delivered little due to the nice and warm weather, but steadily increased delivery as the weather got progressively worse in November, ultimately meeting expectations. In total, the campaign generated more than 15 million gross contacts at over 130 locations. Thanks to targeted targeting, Coop was thus able to reach its customers whenever the time and weather suited fondue and raclette.
Interested?
Do you have a product that is weather-dependent? Something against hay fever, for example? Or fans? Contact me anytime and we will work out a targeted programmatic DOOH campaign together.