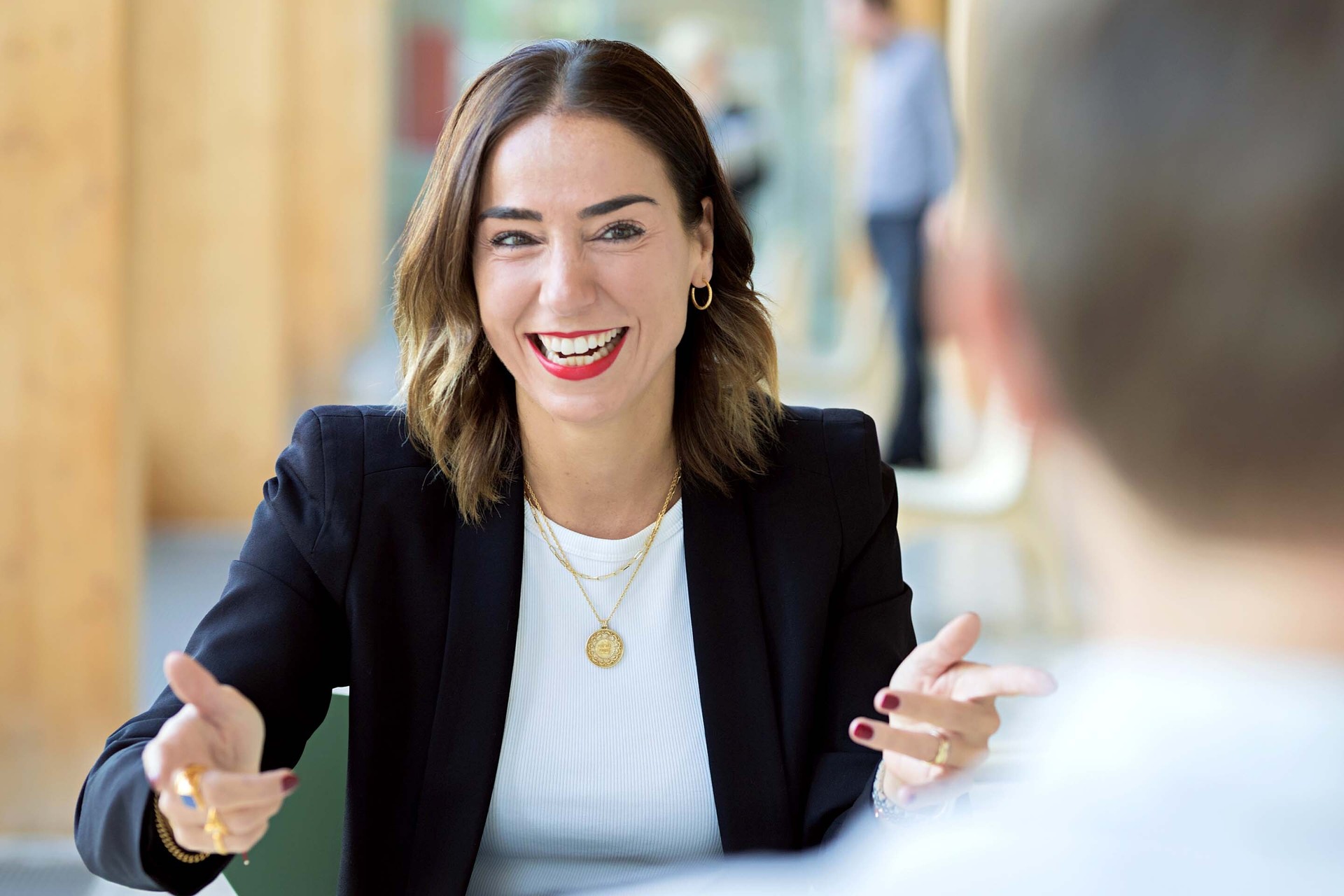 Séverine Hubatschek becomes Managing Director at 20 Minuten Advertising AG
Séverine Hubatschek will take over the management of 20 Minuten Advertising as of January 1, 2022. Marc Challandes, currently responsible for the management ad interim, will return to 20 Minuten as Chief Revenue Officer from the beginning of next year, as already announced.
Séverine Hubatschek will be given overall responsibility for 20 Minuten Advertising as of January 2022. In this new role, she will become part of the Goldbach Group Executive Committee.
Séverine Hubatschek laid the foundation for her professional career in the media industry during her commercial training and a total of five years working for Publicitas. She then spent seven years deepening her media expertise and knowledge in strategic planning at the media agency MediaCom - first as a junior and later as a senior consultant with team leadership.
Séverine Hubatschek began her twelve-year career at 20 Minuten in 2009 as Key Account Manager. Thanks to her constant commitment and various internal and external training courses - with a focus on communication, advertising and media - she became Deputy Head of Advertising Market National in 2011, later Head of Sales National, and from 2016 she was Head of Advertising. Since 2020, as Director Advertising, she has been contributing her expertise to the establishment and further development of Goldbach's subsidiary 20 Minuten Advertising.
Séverine Hubatschek: "Not only has my everyday life changed 180 degrees in recent months as a new mother, but the new position as Managing Director on a part-time basis will also present me with many exciting and new challenges. With my experienced, competent and highly motivated team, I am now very much looking forward to tackling these and building on the long-standing foundation laid by my predecessor Marco Gasser. As my supervisor, he supported and encouraged me for twelve years and also gave me creative leeway in the implementation of various projects. For this, I would like to thank him from the bottom of my heart."
Michi Frank, CEO of Goldbach, is convinced: "With Séverine Hubatschek, we were able to win an experienced media specialist and accomplished manager for this responsible position. I am very much looking forward to working with her in the future. On behalf of the entire management team, I would also like to express my sincere thanks to Marc Challandes for his valuable and successful efforts as Managing Director ad interim over the past months."
In addition to Séverine Hubatschek, the Executive Board will now consist of Stefan Halter (Director Commercial Content & Performance Business), Helen Irniger (Director Clients & Strategic Sales) and Lea Müller (Director Agency & Digital Sales). Marc Challandes supports the management of 20 Minuten Advertising and is responsible for the overall coordination with various Goldbach units in the areas of technology, strategy and pricing. As a member of the management of 20 Minuten, he is responsible for the interests of 20 Minuten Publishing in relation to Goldbach.