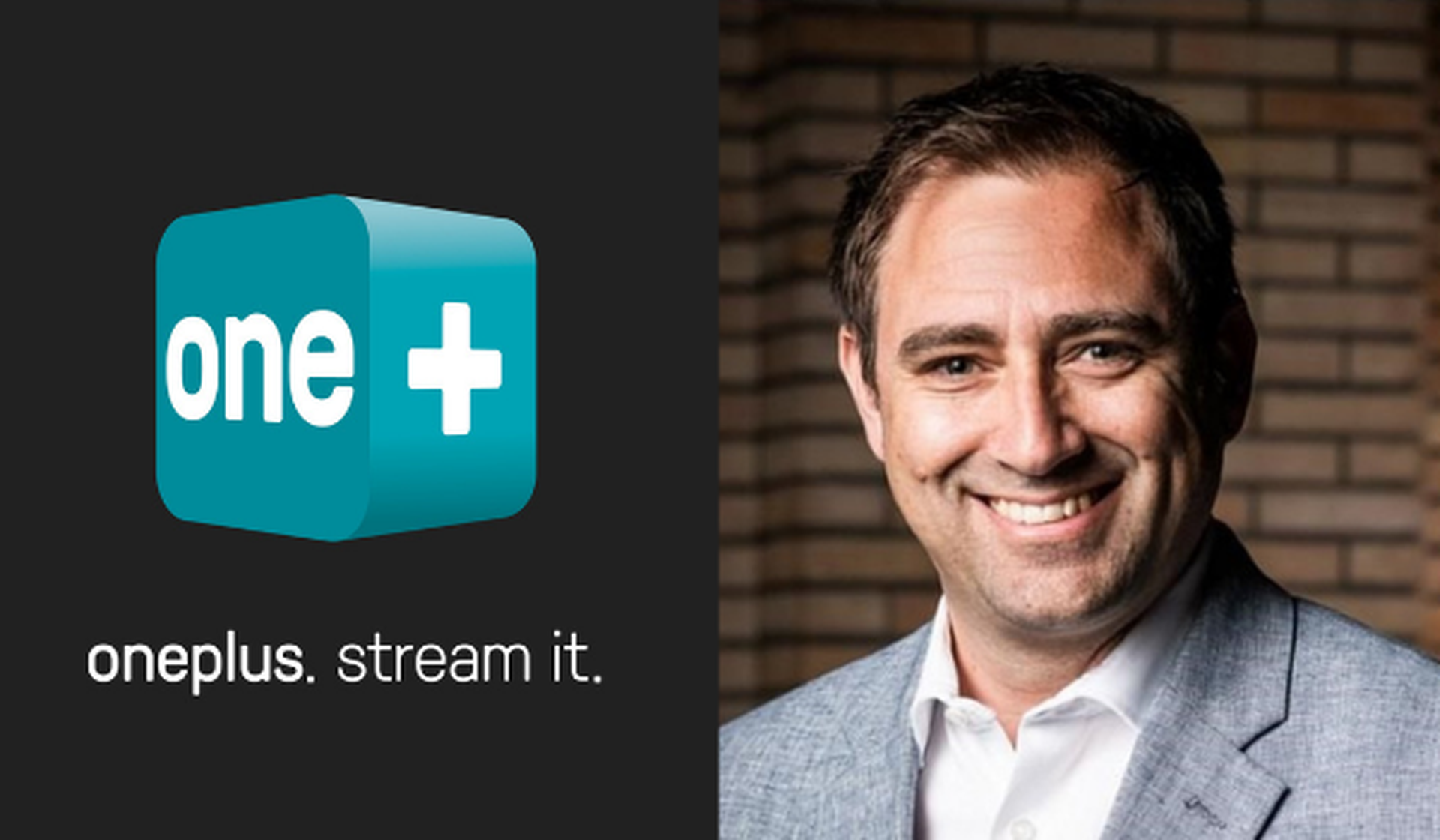 "There are already many streaming services, but none with Swiss entertainment content"
In November 2021, CH Media launched the streaming service oneplus. The platform offers various Swiss originals, in-house productions from CH Media's national TV stations, blockbusters, documentaries, premium sports content, a large selection of series, as well as children's programming that is unique in Switzerland, and will be marketed exclusively by Goldbach Audience with immediate effect. To mark the launch of the management mandate, we asked Roger Elsener, Managing Director Entertainment and Member of the Executive Board at CH Media, a few questions.
Mr. Elsener, how has oneplus gotten off to a good start in these first few weeks since launch?
We are very pleased with the launch of oneplus. Subscription figures are developing very encouragingly and we have already reached our annual target for 2021 shortly after the launch. Our first Swiss original "Reality Shore" was also very popular with our streaming community. The previews of our popular in-house productions such as "Der Bachelor" are also being used actively.
A number of streaming services are already established in Switzerland. What have you missed with these providers?
There are already many streaming services, but none with Swiss entertainment content. We can fill this gap. Our ambition with oneplus is to be number one in the Swiss streaming landscape alongside the international streaming players, and at the same time to offer the best value for money.
What makes oneplus stand out?
In terms of content, oneplus is characterized by a wide variety of national and international film, series and documentary entertainment for young and old. The latest episodes of the popular in-house productions from 3+ and TV24 are also available on oneplus even before they are broadcast on free TV. Furthermore, we will stream the major sporting events live on oneplus, the Champions League final for example. In addition, we produce our own exclusive Swiss originals for the streaming service with regular new launches. But we'll also produce documentaries or feature films, for example - something we've never done before. Due to the high content rotation, it's guaranteed never to be boring in the AVOD (advertising video on demand) area either.
So oneplus offers various TV genres and, as you mentioned, also launches well-known entertainment formats such as the blind dating show "First Dates" or the reality format "Reality Shore" as Swiss originals. What does the typical target audience of oneplus look like?
The target audience of oneplus is roughly the same as that of the national TV stations. The focus is on the advertising-relevant target group of 15-49 year-olds and householders, plus additional children and family target groups.
The platform is run as a so-called freemium model. On the one hand, there is a free, ad-financed version, and on the other, a paid subscription. What options are available to advertisers?
With oneplus, we offer advertisers the ideal opportunity to place their advertising message in high-quality environments with a high advertising impact. The targeted focus on "long form content" creates greater emotionality and less distraction among streamers, so that the advertising messages are more effective. In addition to video formats, advertisers can also book large-format displays. These are particularly eye-catching because the user has them in an unobstructed field of view when searching for the desired content. One special display format is the "sponsor button," which accompanies a particular series or genre as a sponsorship element.
But don't users find the ads distracting while streaming?
On oneplus, individual spots are shown at the beginning and during the videos, but not longer commercial breaks, so it's similar to YouTube. But unlike YouTube, we will place the spots in such a way that they are not simply played in the middle of a sentence, but are embedded in the program in a dramaturgically clean way. This makes the interruptions seem more harmonious for the streamer.
For what kind of campaigns is the advertising environment on oneplus particularly suitable?
Due to the high thematic breadth of the oneplus content, our streaming service is suitable for the majority of all campaigns.
Thank you very much for the interview.