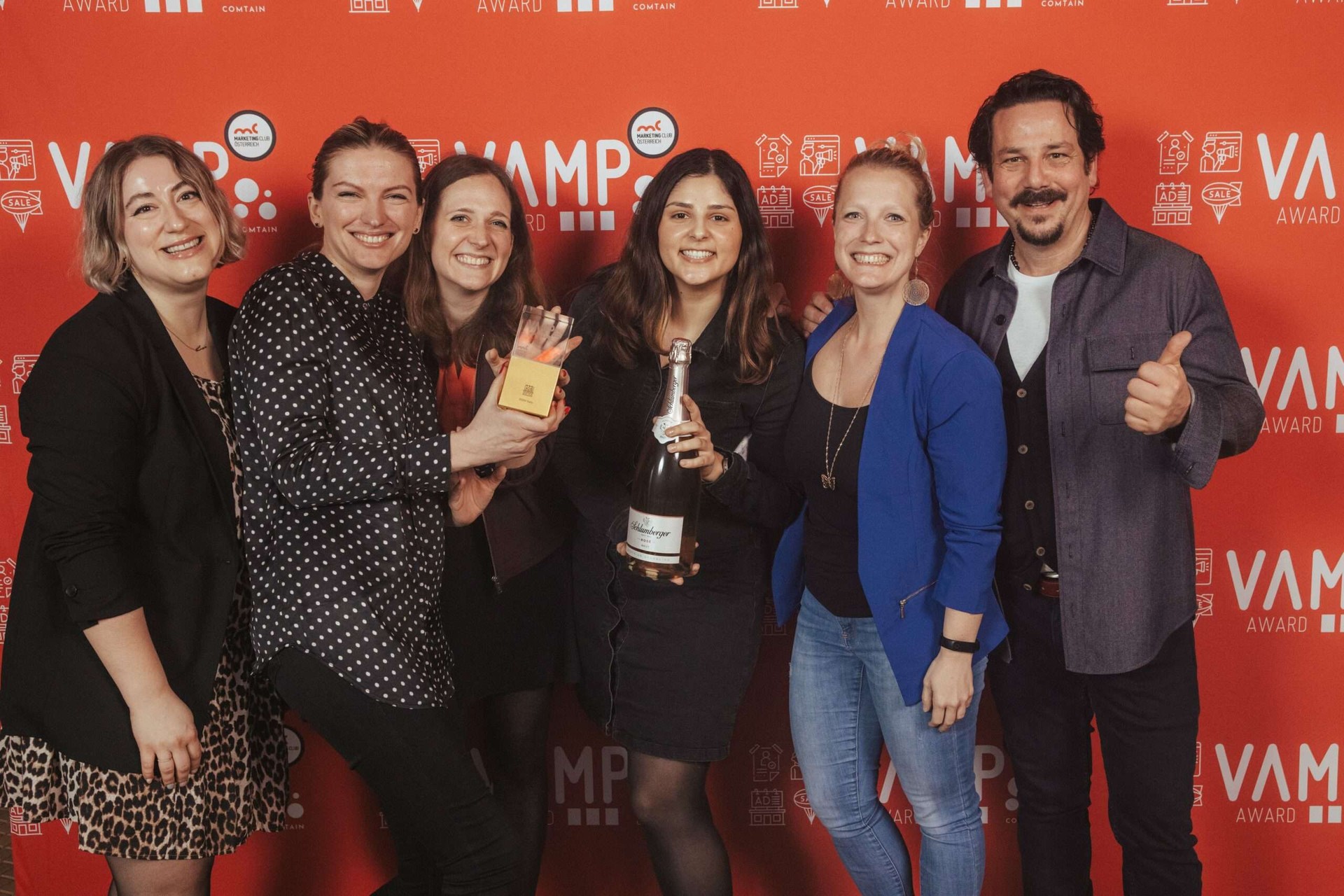 Goldbach & Partner honored with two VAMP Awards
The marketer of Austria's largest digital out of home network, Goldbach Austria, was able to secure two awards at the VAMP Awards together with its partners, making it the big winner in the DOOH Data category. The campaign "Healthy through the winter with aspirin and data", which was implemented together with Essence Mediacom Austria for the client Bayer Austria, and the campaign "Kia Brand Range: From DOOH to Mobile" with Havas Village Vienna for Kia Austria convinced the 17-strong prominent jury from the marketing and media world.
In the Digital out of Home Data category, the innovative, efficient and secure use of data to best reach the target group was judged. Included were programmatic DOOH campaigns, as well as data-based cross-media campaigns that target the right message at the right time, in the right place and on the most relevant device.
The winning campaign for Kia was a DOOH & Mobile Synch campaign that optimally synchronized the capabilities of DOOH and mobile advertising media, playing all the technological bits and pieces. For the Vienna campaign, DOOH screens were selected, which were provided with mobile geotargeting. People who had activated their tracking system and passed within the radius of the screens (maximum 300 meters) were recognized and then received the campaign on mobile.
For the Austria-wide programmatic DOOH campaign for Bayer, screens were selected that were located within a radius of a pharmacy (maximum 800 meters). On each of the 50 participating screens, a different subject was published using DCO (Dynamic Content Optimization), which individually referred directly to the nearest pharmacy.