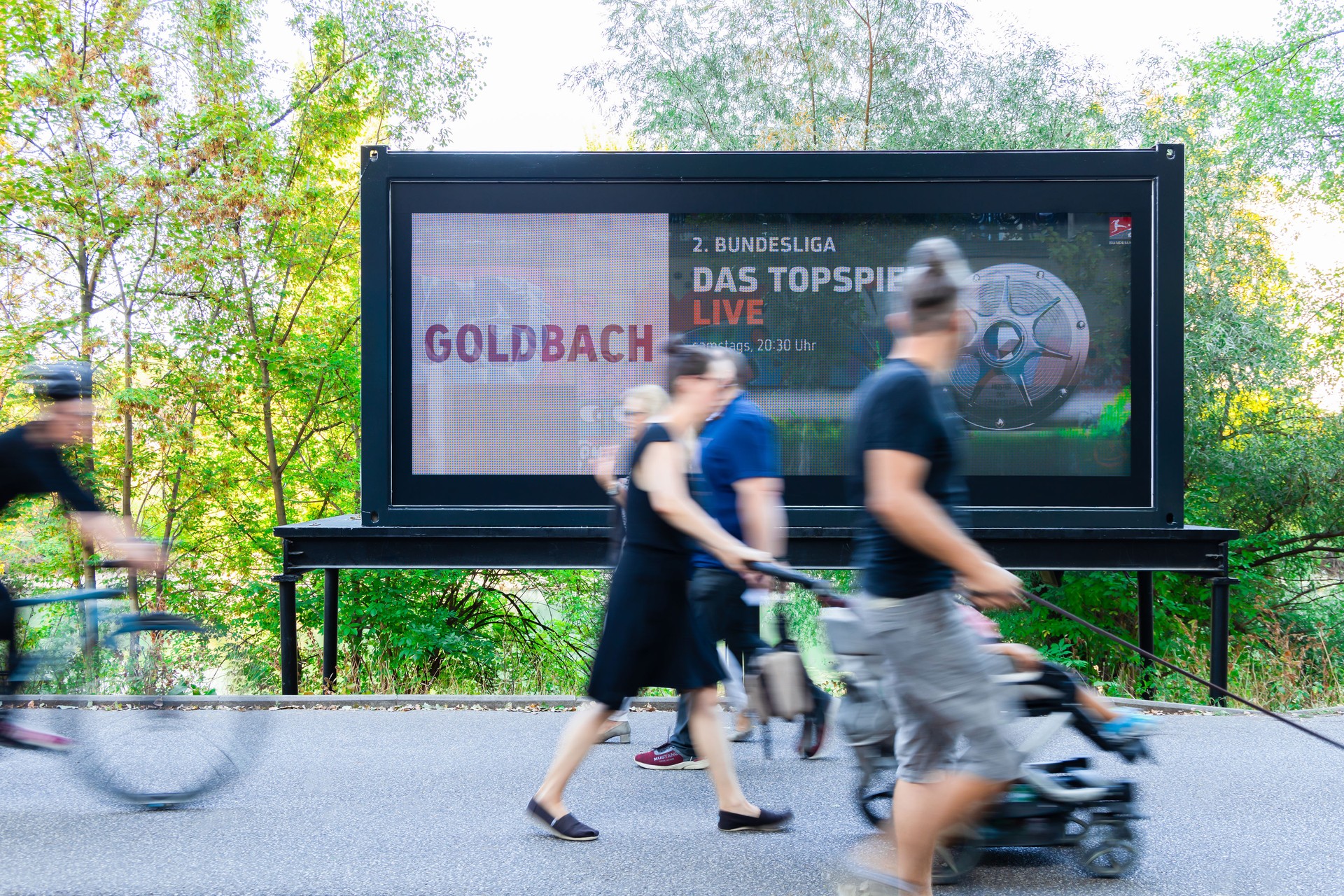 Goldbach Austria uses its own digital out of home (DOOH) advertising spaces for the first time
"As a pioneer in digital out of home in Austria, we believe in the medium of DOOH. We have proven this from the very beginning and, in addition to building the widest-reach offering in this area, we have also taken the lead in innovation in terms of technology. For example, a large part of our network, namely 740 screens, can already be booked programmatically. This means that we reach over 76 million gross contacts in 2 weeks via this distribution channel alone. The installation of our own screens complementary to the locations of our partners gives the area even more relevance and increases the share of programmatically controllable outdoor advertising space," says Goldbach Austria Managing Director Josef Almer, commenting on the move.
The range of Goldbach Screens includes LED screens, portrait steles and screens in displays. The evaluation of the locations as well as the implementation is carried out in cooperation with the long-term partner Digilight, for Goldbach Philipp Hengl is responsible for the project as Head of Product & Partner Management DOOH. So far, a total of 9 locations have been put into operation, and more are in preparation and will gradually go on air.
Each format has its own advantages:
The large-format LED screens with brilliant image display ensure particularly high attention and - like the steles - achieve a high reach around the clock through targeted positioning at highly frequented locations, such as large intersections, paths to shopping centers, major roads,....
Window screens have a particularly sales-promoting effect and open up the possibility of addressing pedestrians as well as advertising audiences in an urban and lively atmosphere - or even in a buying mood.
Classic or programmatic booking and intelligent targeting, as well as special forms of advertising, such as wrapping the advertising medium, ensure increased relevance in all three forms mentioned.
The locations complement the existing channels of the Goldbach DOOH network, which continues to be based on the reach and diverse environments of the network partners.