Privacy Policy
As at: December 2020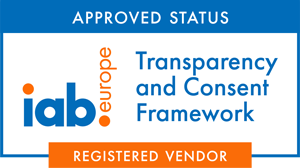 Goldbach Group Ltd, based in Küsnacht, Switzerland, is a subgroup of the Zurich-based TX Group Ltd and is active throughout German-speaking Switzerland, Germany and Austria. The subsidiaries of Goldbach Group Ltd market and place advertising in private electronic media with a focus on TV, radio, digital out-of-home, online, as well as search engines and mobile marketing. The core business comprises planning, consulting, creation, design, purchasing and processing to assess the use of electronic offline and online media and multi-screen campaigns on the basis of data-backed technologies.

Note: This Privacy Policy describes the processing of your data that takes place when you visit the Goldbach website, i.e. Goldbach.com, or when you contact Goldbach Group Ltd and its subsidiaries. For information about the data processing operations conducted as part of the above-mentioned range of services offered by the Goldbach subsidiaries, please consult the privacy policies of the Goldbach Group companies.

It is important to us that you understand the way your personal data is processed, and where necessary that you consent to this processing. The aim of this Privacy Policy is to provide you with comprehensive information on our data processing methods. Where we refer to the processing of your personal data in the Privacy Policy, we mean any handling of your personal data. This could include gathering, storing, administering, using, transferring, disclosing, as well as deleting your personal data. We only process your personal data (hereinafter 'data') in accordance with and on the basis of the statutory provisions of Switzerland's Bundesgesetz über den Datenschutz vom 19. Juni 1992, SR 231.1 (Federal Act on Data Protection of 19 June 1992, hereinafter 'DSG') and Regulation (EU) 2016/679 of the European Parliament and of the Council of 27 April 2016 on the protection of natural persons with regard to the processing of personal data and on the free movement of such data, and repealing Directive 95/46/EC (hereinafter 'GDPR').

The Goldbach Group is a registered member of the IAB Transparency and Consent Framework 2.0 (Vendor ID 580), an industry standard that enables all digital market participants (publishers, advertisers, technology service providers, etc.) to inform end users about the processing of their personal data and to give them the option to consent or object to it. With all operators of online platforms that participate in the Framework, you will find a Consent Management Platform. This is a control interface, usually in the form of a (cookie) banner, in which you can configure your privacy settings. All Framework participants, including the Goldbach Group, will comply with your settings.
2. How do we protect your personal data?

We have technical and organisational security procedures to maintain the security of your personal data and protect your session data and personal data against unauthorised or unlawful processing and/or against unintended loss, amendment, disclosure or access. However, you should be aware at all times that the transfer of information through the Internet and other electronic means carries certain security risks and that we cannot guarantee the security of information transferred in this way. All data sent through the website, such as newsletter subscriptions and forms, is transferred using SSL. We use SSL to protect the data that you as a customer send to our company's servers via the Internet. SSL provides three forms of protection:

It encrypts the data prior to transferral
It ensures that the form is only returned to the server from which it was opened
It checks that the data reaches its intended recipient complete and unaltered.
3. How long do we retain data?

We retain your personal data for as long as we consider necessary or prudent for compliance with applicable legislation or as long as it is required for the purposes for which it was gathered. We delete your personal data as soon as it is no longer required and always upon expiry of the maximum retention period mandated by statutory provisions.
4. Who owns this collection of data?

We are obliged by law to inform you of the owner of the data collection that contains your personal data. The owner of the data collection is Goldbach Group Ltd.
5. When do we gather your personal data?

We gather your personal data whenever we are in contact with you. There is a variety of situations in which we may be in contact with you. We may, for instance, gather your personal data under the following circumstances:

You supply us with goods or services
You take part in one of our conferences, customer events or seminars;
You make use of one of our services;
You receive one of our newsletters
You take part in a competition; you become a member of our customer loyalty programme;
You take part in one of our market research campaigns or opinion surveys;
You use, or communicate with us or third parties through, our Internet sites, apps for mobile devices or services on Internet platforms, multimedia portals and/or social networks;
You communicate with us by telephone, fax, email, voice message, text message (SMS), image message (MMS), video message or instant messaging or social media;
You come into contact with us at customer events, advertising events, sponsorship events or similar events;
You send us a job application.
6. What personal data do we gather?

For most of the services we offer, registration is not required; this means you can visit our website without letting us know who you are. However, for some services you may be required to provide personal data. If you decide in such cases not to provide the personal data we require, this may mean you cannot use certain parts of the website or that we cannot respond to a query from you.

The type of personal data we collect varies. For instance, we gather personal data that you make available to us. But we also gather personal data that is automatically or manually collected when you make contact with us, such as:

6.1. Data about you

First and last name;
Date of birth and age;
Sex;
Residential address;
Delivery address;
Billing address;
Language preferences;
Telephone number(s);
Email address(es);
Identification numbers of your technical devices;
Information on newsletters or other promotional materials you have subscribed to;
Consent for receipt of advertising;
Memberships within our business area;
Photo and video recordings of visits to our events, conferences, seminars or other recordings on our premises.

6.2. Data on customer activity

Contract data (including date, type and content of the contract; contractual partners; contractual term; contractual value; asserted claims arising from the contract);
Customer service information
Session data related to visits to our Internet sites, apps for mobile devices or services on Internet platforms, multimedia portals and social networks (including length and frequency of visits, language and country settings, information on browser and computer operating system, Internet protocol addresses, search terms and results; ratings given, blog comments);
Location data when using mobile devices;
Communications via telephone, fax, email, voice message, text message (SMS), image message (MMS), video message or instant messaging;
7. Why do we process your personal data?

We process your personal data for a range of different purposes. These purposes can be summarised into different categories. We may process your personal data in whole or in part for one or more of the following purposes:

7.1. Processing purposes related to customer communications

provision, administration and execution of customer communications via post and electronic means of communication;
business communications via post and telephone, fax, email, voice message, text message (SMS), image message (MMS), video message or instant messaging;
evaluation of use of our services via telephone, fax, email, voice message, text message (SMS), image message (MMS), video message or instant messaging such as: type of usage, frequency and duration of usage, precise location of usage.

7.2. Processing purposes related to special events

organisation and execution of competitions, including announcement and publication of winners via our Internet sites, apps for mobile devices or services on Internet platforms, multimedia portals and social networks;
organisation and execution of special events such as conferences, seminars and customer events.

7.3. Right to object (opt out) concerning our direct marketing activities

We process your data for the purposes mentioned in Clause 7.2 because we have a commercial interest in contacting you and convincing you of the value of our services. Of course, you are free to object to this processing, in which case we will take this into account accordingly. You can opt out of the processing by using the same mode of communication that we did when we contacted you. You will find our contact details in Section 17. You can opt out of receiving our newsletter by simply clicking on the opt-out link included at the end of every newsletter (see also Section 14). You will find information about your right to object to the setting of cookies in Section 10.4 further below.
8. With whom do we share your personal data?

We may share your personal data for the purposes defined in the Privacy Policy with other subsidiaries of Goldbach Group Ltd and to the companies of our parent group, the TX Group. These other companies may use your personal data in their own interests for the same purposes as we use it. The companies of Goldbach Group Ltd may in particular use your personal data for individualised and personalised analysis of customer behaviour and for direct marketing activities in their own interests. Within Goldbach Group Ltd, employees can only access your personal data where this is necessary for them to carry out their activities.

We may also transfer your personal data to other subsidiaries of Goldbach Group Ltd, TX Group Ltd and to third parties outside of Goldbach Group Ltd if we require their technical or organisational services for the fulfilment of the stated purpose or for our other business activities. These service providers are contractually obligated to only use the personal data on our account and according to our instructions. We also require our service providers to comply with technical and organisational measures designed to ensure the protection of personal data.

Should the service provider be located in a country in which the applicable laws do not offer protection of personal data comparable with that provided for by Swiss or European law, we shall contractually ensure that the service provider complies with Swiss and European levels of data protection (e.g. with the standard contractual clauses (SCC) published by the EU Commission) and takes additional technical measures as necessary.

You will find our periodically updated list of service providers and the purposes for which we engage them here.

We may also pass on your personal data when we believe it is necessary for the protection and defence of our rights to do so in compliance with the applicable laws and provisions, in legal proceedings, by order of the competent courts and authorities or because of other legal obligations.
9. Personal data and children

Most of the products and services available on this website are aimed at people 18 years of age or older. Any person who requests information about one of our services which is permit-ted for use by children must be at least 18 years of age. We will not knowingly gather, use or pass on data pertaining to minors without having obtained the prior consent of a person hav-ing custody (e.g. a parent or guardian with power of representation) through direct offline contact. The person with custody will receive (i) information on the specific type of personal data that will be gathered from the minor, and (ii) the opportunity to object to any further gathering, usage or storage of such information. We adhere to child protection laws.
10. How do we use cookies?

Our Internet pages use 'cookies'. These are small files that are saved on your computer or mobile device when you use one of our Internet sites. Here we would like to offer you comprehensive information on our use of cookies.

10.1. Why do we use cookies?

The cookies we use serve in the first instance to ensure the functioning of our Internet sites – to store preferred language settings, for instance. We also use cookies to adapt our website to the preferences of our customers and to make browsing our site as convenient as possible.

10.2. Which cookies do we use?

Most of the cookies we use are automatically deleted from your computer or mobile device at the end of the browser session ('session cookies'). For instance, we use session cookies to store your country and language settings across different sites in an Internet session.

In addition, we use temporary and/or permanent cookies. These remain stored on your computer or mobile device at the end of the browser session. When you visit our Internet sites again, these automatically recognise the entries and settings you prefer. Depending on their type, these temporary and/or permanent cookies remain on your computer or mobile device for between one month and ten years and are automatically deleted once the programmed term has expired. They help us make our website more user-friendly, more effective and more secure. These cookies mean, for instance, that you see information tailored to your interests on the site.

The cookies stored on the computer or mobile device may also originate from partner companies. These may be other companies of Goldbach Group Ltd or companies outside of Goldbach Group Ltd. You will find the periodically updated list of our partner companies and the purposes for which we engage them in Section 8. Cookies from partner companies remain on your computer or mobile device for between one month and ten years and are automatically deleted once the programmed term has expired.

You will also find information about the purposes of the cookies and about the companies (third parties) that set cookies when you visit our website in the Privacy Center, which is displayed on your first visit to our website or which you can easily find there. In the Privacy Center, you additionally have the option to opt out of the processing of your personal data for particular purposes or by particular companies.

10.3. What data is stored in these cookies?

When a cookie is set, an identification number is assigned to it. This number itself cannot be associated with specific data about you (such as you name or address); rather, it is linked to the device from which you visit our website. This is why the data collected using a cookie identification number is referred to as pseudonymous data. This pseudonymous identification number makes it possible to collect, e.g. data concerning your interaction with our website.

10.4. How can you prevent the storage of cookies?

Most Internet browsers accept cookies automatically. However, you can configure your browser not to accept cookies or to prompt you to accept each time a website you visit wishes to store a cookie. You can also delete cookies from your computer or mobile device by using the appropriate feature of your browser.

In addition, you can use the Privacy Center mentioned in Clause 10.2 to opt out of the setting of cookies for particular purposes or by particular companies.

Should you decide not to accept our cookies or the cookies of our partner companies, you may be unable to see certain information on our website or to use certain features that are designed to improve your visit.
11. How do we use log files?

technical reasons and this data is stored in protocol files, or log files. This includes the following user data: date and time of access to our website; name of page accessed; IP address of your computer or mobile device; address of the website from which you were referred to our website; data volume transferred, as well as the name and version of your browser.

Evaluating log files allows us to continually improve our Internet services and make them more user-friendly, to find and remove errors more quickly and to manage our server capacities. By using the log data, we can determine, for instance, which times of day are particularly popular for usage of our Internet services, and make available corresponding data volumes to ensure you have the best possible user experience.
12. How do we use web analysis tools?

We use tracking technologies to constantly improve and optimise our website. Web analysis tools furnish us with statistics and graphics that provide information on the use of our Internet sites. To enable this, data on usage of a website is transferred to a dedicated server.

You will find the analytics service providers that we use in the list of our third-party suppliers set out in Section 8. You can also use the Privacy Center mentioned in Clause 10.2 to opt out of the setting of cookies by Google Analytics or other analytics tools utilised.
13. Newsletter data and web beacons

When you register for one of our newsletters, we process the data that you enter as a newsletter recipient. Once you register, we will send you an email with a link to confirm your registration.

You can unsubscribe from the newsletter at any time using the link included with each newsletter or by sending an email to [email protected]. We will then immediately delete your data that we use for dispatch of the newsletter and you will receive no more newsletters.

You can find the name of the business partner we utilise for the dispatch and analysis of our newsletters in the list of our service providers in Section 8.

Our newsletter contains a 'web beacon'. This is a one-pixel file that is retrieved by the server of our newsletter service provider when the newsletter is opened. This records technical information on the browser and operating system of the newsletter recipient, along with the IP address for the purpose of technical improvement of newsletter dispatch. The service also analyses if and when the newsletter is opened, and what links are clicked on, which helps us improve our newsletter content and make it more relevant to recipients. We do not analyse or monitor individual newsletter recipients.

Sometimes, within the newsletter, we must refer you as the newsletter recipient to websites of our external service providers, e.g. to access the latest version of their privacy policies. Please note that the websites of these services set cookies and that the services and their partners (e.g. Google Analytics) may therefore process personal data. We have no influence over this. You can find further information in our service provider's privacy policies.
If you apply for a position at a company that is part of Goldbach Group Ltd, we store your application details as part of the application process. If the position remains vacant or if it is filled by another person, the purpose of the original data storage is void and we will delete your application details and/or return your documents to you. Application data is only accessible to people within the company who are actually involved with the application. They may include the potential manager (incl. other decision-makers) and employees of the HR department (see Section 8).
15. What rights do you have in relation to your personal data?

You have the right to assert your data protection rights at any time and to receive information on your stored personal data, to rectify your personal data, to complete it, to withdraw consent to the processing of your personal data or demand the erasure of your personal data. You can find the relevant contacts in Section 15 below. We reserve the right to correspond with you in electronic form (particularly via email) in this regard.
15. How can you contact us?

Should you have questions, concerns or comments regarding the processing of your personal data or this Privacy Policy, please contact us by email or post at:

Goldbach Group Ltd
Seestrasse 39
8700 Küsnacht
Switzerland
Email: [email protected]

If you contact us using a form on the website or by email, we will store the details you enter for the purposes of processing your query and in the event of follow-up questions, for a period of six months. We will not pass this data on without your consent.

Data Protection Officer:
Christian Rakowski
Goldbach Group Ltd
Seestrasse 39
8700 Küsnacht
Switzerland