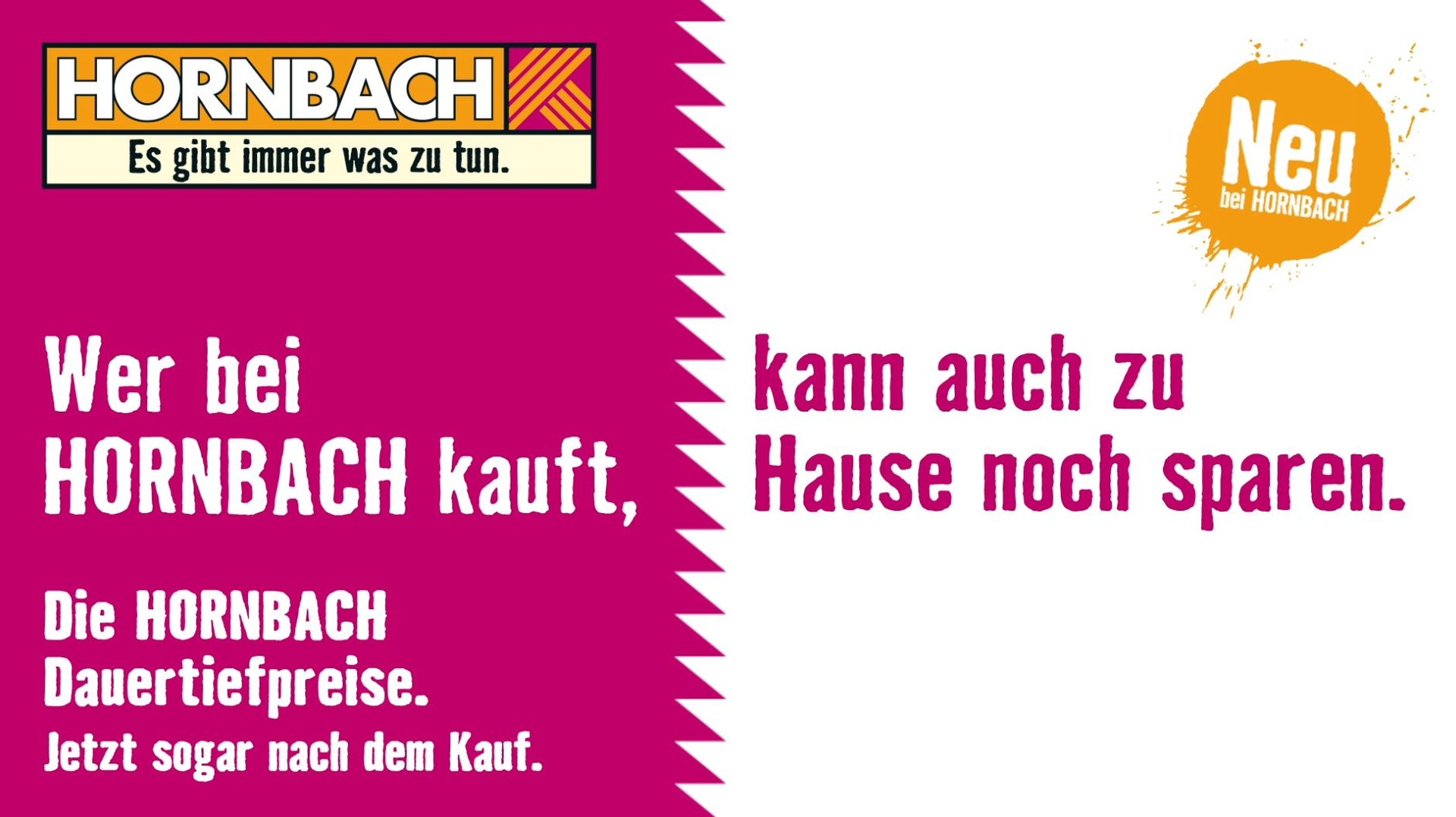 HORNBACH Austria advertises with intelligent outdoor advertising campaign
Outdoor advertising with its finger on the pulse: this is the design of HORNBACH Austria's new outdoor advertising campaign. The technological possibilities of digital out-of-home for controlling advertising formats are growing thanks to determined approaches on the part of Goldbach Austria and were used in the campaign "Die HORNBACH Dauertiefpreise. Now even after the sale." were used to HORNBACH Austria's advantage. Via Mediaplus Austria's uniquely programmatic approach PREX, geo-targeting as well as timeline targeting was used at train stations and attention-grabbing large screens to achieve the maximum in targeted customer approach and budget efficiency.

"As an innovation agency, we are always on the lookout for opportunities to adaptively integrate digital and analog measures into the action plan for HORNBACH Austria. With DOOH from Goldbach Austria, we have found the perfect measure, which acts as a logical link between the new and old media worlds and expands the target group approach in outdoor advertising in a meaningful way," says Bernhard Redl, Managing Partner at Mediaplus Austria.
"HORNBACH benefits from the clear advantages offered by programmatic booking in the Goldbach DOOH network. These are detailed reporting over the entire duration of the campaign and - for the first time in outdoor advertising - optimization options in real time. In addition, we enable a data-based approach with little effort, which increases the efficiency of the campaign and a playout of dynamic motifs, which ultimately ensures an environment-optimized target group approach," says Goldbach Media Sales Director Ralf Schalkhammer, describing the comprehensive opportunities that lie in a programmatic DOOH campaign.
For advertisers, outdoor advertising campaigns today offer numerous targeting options, both programmatic and classic, such as weather-based playout of the subjects, which are deployed using smart technologies depending on the current weather conditions. Further possibilities for individual delivery include timeline or geo-targeting, such as those used in this current campaign by DIY store and garden center operator HORNBACH Austria.